Nintendo shows 10 minutes of Zelda: Tears of the Kingdom gameplay
The new footage shows Link's abilities in detail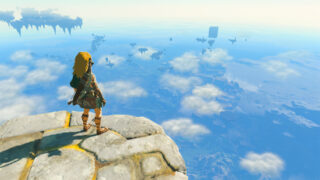 Nintendo has released 10 minutes of gameplay footage from The Legend of Zelda: Tears of the Kingdom.
The footage, which is narrated by series producer Eiji Aonuma, shows off Link's new abilities in detail.
The video can be viewed below:
The footage opens with Link exploring Hyrule on a horse, while areas of land, referred to as Sky Islands, can be seen high in the air.
Suddenly, a large piece of rock falls from one of the Sky Islands. Link runs over to it and uses one of his new abilities, Recall, which rewinds time.
By standing on the rock and using Recall, Link can reach the Sky Island as the rock travels back to its starting position.
"There are lots of ways to reach the Sky Islands, so we hope you'll try a few different methods", Aonuma says.
The footage then shows Link on a larger Sky Island, where he takes on a new enemy called a Construct. We're then shown another new ability, Fuse, in which Link takes a tree branch and sticks it to a large rock to create a new weapon, a makeshift hammer.

Aonuma says the Fuse ability can be used in a number of ways, including merging two weapons together. By Fusing a long stick with a pitchfork, players can create an exceptionally long spear. Players can also fuse arrows with materials – by merging one with an ice elemental ingredient, they can fire a shot that freezes enemies.
The footage also shows Link trying to shoot down a bird from the sky, but being unable to do so because it's too fast. The player Fuses an arrow with a Keese Eyeball, turning it into a homing arrow. Some enemies will also use Fused weapons, it's been revealed.
Another Fuse example shows Link merging his shield with a 'Puffshroom', a special mushroom. When an enemy hits Link's shield, the Puffshroom explodes in a puff of smoke, dazing the enemy and leaving them open to attack.
A new ability, Ultrahand, shows Link joining together large objects with a sticky substance. In one example, he joins three large logs together to make a raft, then detaches and reattaches some logs to change its shape.
He then attaches a two fans to the raft to power it, alloing him to travel across a large river.

Aonuma then points out that the wheeled vehicle and flying machine shown in the previous Tears of the Kingdom trailer aren't actually readily available in the game like that, but were crafted using the Ultrahand ability.
Finally, the footage demonstrates Link's new Ascend ability, which has also been seen in previous trailers.
With this ability, Link can pass through some ceilings. While thew move has some restrictions, Aonuma says "as long as there's a ceiling, you can use it anywhere".
In an example shown, Link makes it to the top of a large hill by entering a cave and using Ascend to pass through its ceiling and emerge on the hilltop.
The Legend of Zelda: Tears of the Kingdom will be released on May 12, following a number of delays.
Nintendo will be releasing a special edition Switch OLED console themed around the game on April 28, with a suggested retail price of $359.99.
Related Products
Other Products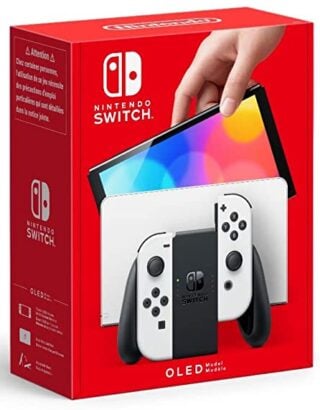 Nintendo Switch OLED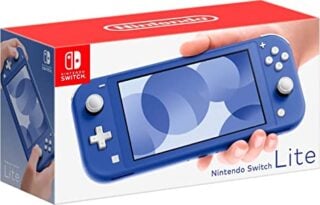 Nintendo Switch Lite
Some external links on this page are affiliate links, if you click on our affiliate links and make a purchase we might receive a commission.