Nintendo shares Zelda: Breath of the Wild 2 behind-the-scenes trailer images
Platform holder details creation of the reveal video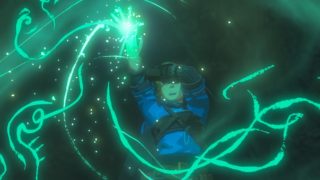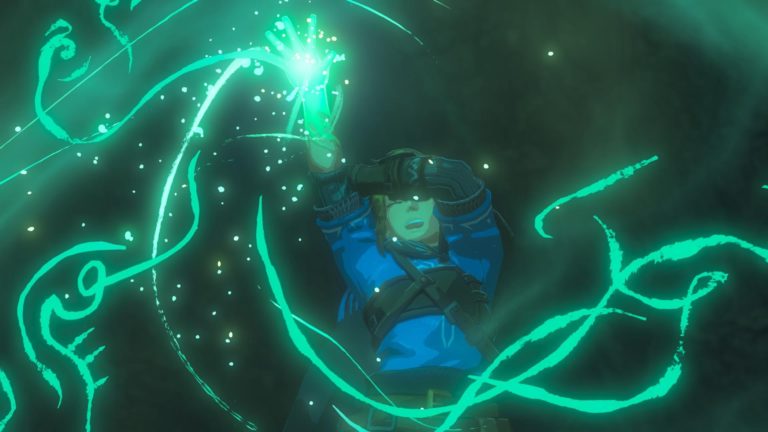 Nintendo has shared behind-the-scenes images of Legend of Zelda: Breath of the Wild 2's reveal trailer.
The images, posted on its Japanese recruitment site, show the various steps of the trailer's creation, from concept, to motion capture to the Maya animation tool.
Zelda producer Eiji Aonuma confirmed in June that Breath of the Wild director Hidemaro Fujibayashi has retained the role on the sequel, which was announced for Switch via a trailer shown during the Nintendo Direct E3 2019 broadcast.
---
Master Sword location | How to increase inventory space | How to increase hearts and stamina  | How to get warm clothes | Wingsuit location | Hylian Shield location | Duplication glitch
---
In an interview with Game Informer, Aonuma said: "We're working together really hard on this game.
"One of the reasons we wanted to create a continuation was because I wanted to revisit that Hyrule again and use that world again, while incorporating new gameplay and new story," he added.
Aonuma also said that younger members of the sequel's development team had drawn inspiration from Red Dead Redemption 2, while Fujibayashi was playing Skyrim during the creation of the original Breath of the Wild.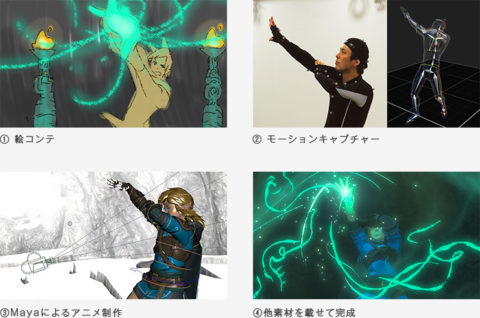 An abundance of ideas for The Legend of Zelda: Breath of the Wild DLC resulted in Nintendo opting to develop a full-blown sequel rather than continuing to add to the original game, he said.
"When we released the DLC for Breath of the Wild, we realized that this is a great way to add more elements to the same world," Aonuma told Kotaku.
"But when it comes down to technical things, DLC is pretty much data—you're adding data to a preexisting title. And so when we wanted to add bigger changes, DLC is not enough, and that's why we thought maybe a sequel would be a good fit.
"Initially we were thinking of just DLC ideas," he added, "but then we had a lot of ideas and we said, 'This is too many ideas, let's just make one new game and start from scratch.'"
A trailer shown during its Nintendo Direct E3 presentation featured Link and Zelda together, although no further details were announced.
Elsewhere, Aonuma wouldn't be drawn on whether Zelda might be a playable character, or if the title will support co-op.
"It's kind of interesting that you bring that up," he told IGN, "because in Breath of the Wild, you see Zelda and Link together often too, so to go straight into the thought of co-op is very interesting to me."
He also told Kotaku he "can't say" how many playable characters the game will feature.
Breath of the Wild is one of the most critically acclaimed games of all time and is viewed by some as the highpoint in the celebrated series, which debuted in 1986.
Released in March 2017, it had sold almost 14.5 million copies as of September 2019, making it Switch's fourth bestselling game behind Mario Kart 8 (19.01 million), Super Mario Odyssey (15.38 million) and Super Smash Bros. Ultimate (15.71 million).
The Legend of Zelda: Breath of The Wild co-developer Monolith Soft said in March it was recruiting staff to work on a new entry in Nintendo's long-running series.
Related Products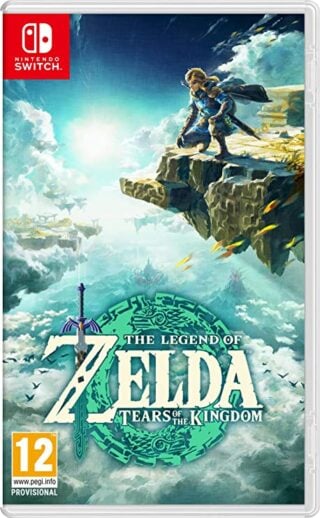 The Legend of Zelda: Tears of the Kingdom (Switch)
Other Products
Some external links on this page are affiliate links, if you click on our affiliate links and make a purchase we might receive a commission.