Nintendo says it's using Switch's success to fund a '$900m development expansion'
The company will also invest in non-game assets such as movies and is "not dismissing" acquisitions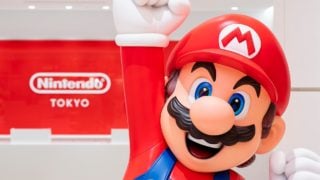 Nintendo has said the Switch's unexpected level of success has enabled the company to invest in new business opportunities, including an $880m expansion of its game development capability.
In a management briefing following the publication of its latest financial results on Thursday, company president Shuntaro Furukawa said the Switch business had "exceeded" Nintendo's expectations and outlined how the company plans to spend its cash outside of conventional R&D and capital expenditures.
Furukawa said Nintendo will spend up to ¥100 billion yen ($880 million / £654 million) expanding its internal game development capability and up to ¥50 billion yen ($440 million / £327 million) growing its non-game entertainment software assets such as movies.
However, double that amount – up to ¥300 billion ($2.6 billion / £2 billion) – will be invested in "building a foundation for maintaining and expanding relationships with consumers" via Nintendo Accounts.
Furukawa said of its plans: "As a company that brings smiles through entertainment, Nintendo's goal has always been to create original entertainment.
"In a business with extreme fluctuations like the entertainment business, the basic policy of our financial activities has been to secure cash and other liquid assets so we can continually offer products and services that constantly deliver new surprises.
"While this basic policy will not change, the Nintendo Switch business has exceeded our expectations, putting us in a strong cash position in these last few years and presenting a good opportunity to reconsider how to most effectively utilize our cash in a variety of strategic and meaningful ways."
With regard to the ¥150 billion yen Nintendo plans to invest in creating software assets, the company is primarily focused on organically expanding its existing organisation in order "to continue Nintendo's creative culture", although Furukawa said it's "not dismissing" the possibility of acquiring other game companies.
Earlier this year Nintendo announced the acquisition of Canadian Luigi's Mansion 3 developer Next Level Games – the company's first buyout in more than a decade.
Following on from the upcoming Super Mario movie it's making with Illumination, Nintendo will "work to develop new video content" and will also "pursue opportunities in non-game entertainment businesses that have a high affinity with the game business", Furukawa said.
In terms of the ¥300 billion Nintendo plans to invest in growing customer relations, this will center on "expanding the ways Nintendo Accounts can serve as the foundation for providing consumers with better experiences and better services, and for creating added value".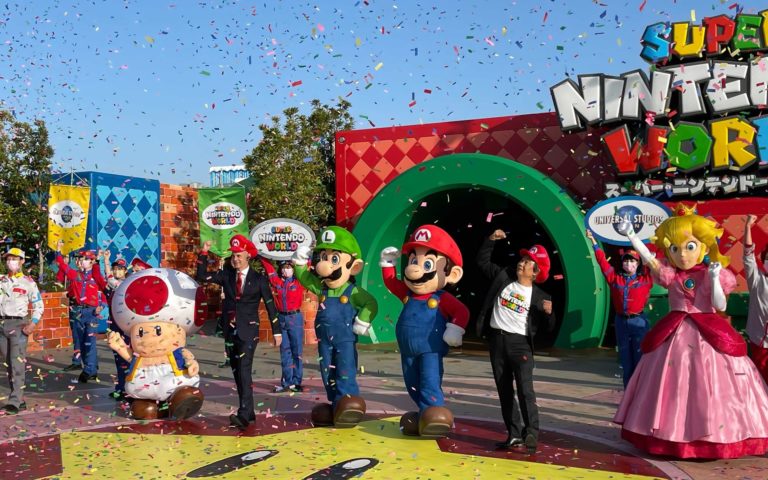 There are currently over 250 million Nintendo Account holders based in 164 countries and regions worldwide, according to Nintendo, including areas where the company does not have a dedicated console business.
Furukawa said, "the aim is not to simply promote the shift to digital, but to build a uniquely Nintendo service infrastructure based on our integrated hardware-software business."
The company plans to enhance the My Nintendo rewards service and the My Nintendo online store.
And following the opening of eShops in Asia and South America since Switch launched, it intends to "increase the ways to deliver Nintendo software" online. It will also create new physical touchpoints with consumers by opening new stores and theme parks.
Nintendo revealed on Thursday that Switch has shipped 92.87 million units. The company expects the system to overtake Wii (101.63 million units) to become its best-selling console platform before the end of its fiscal year in March 2022.
It also said it's still internally discussing the concept and launch timing for its next gaming system.
Related Products
Other Products
Some external links on this page are affiliate links, if you click on our affiliate links and make a purchase we might receive a commission.