Nintendo says it's taking criticism of Switch's N64 emulation 'very seriously'
Doug Bowser claims the company is looking at ways to improve the Switch Online games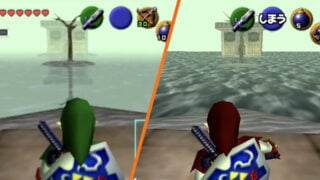 Nintendo of America's president has said the company is taking criticism of Switch Online's N64 emulation "very seriously" and claimed it's looking at ways of improving the service.
Speaking to The Verge in a new interview, Nintendo of America boss Doug Bowser said the company was aware of feedback to N64's Switch performance and suggested it could make improvements.
"We're constantly looking for ways to make our online features and those games better and continuing to add value through more services and more games as we go forward," he said.
"We take the feedback very seriously, and we're continuing to look at ways to improve the overall performance. For us, it's about quality and great content at a great value."
Switch Online's Expansion Pack tier launched last month and was met with frustration from some players not only due to its pricing, but also emulation issues and a lack of features including button mapping.
In just two weeks, the trailer for Nintendo Switch Online + Expansion Pack became Nintendo's most disliked video ever on its official YouTube channel.
Some games have been reported to have a noticeable audio delay (meaning the sound is heard a split-second after the action), while others have graphical issues such as The Legend of Zelda: Ocarina of Time's inability to properly handle fog.
Another issue receiving complaints is the app's apparent lack of support for the Controller Pak, the N64's memory card. This was placed in the slot at the back of controller so players could save game data in titles that didn't save directly to cartridge.
Others have been complaining of occasional extreme lag when playing online with other players. Some videos on social media have been showing players trying to compete online against their friends at Mario Kart 64 but suffering extreme stutters and messages about poor connection.
Switch's N64 library is set to receive more than 20 additional titles in the future, if a recent datamine of the platform is to be believed.
That's according to analysis by Twitter user MondoMega, who has worked out using the launch games' database IDs that at least 38 games are planned in total for the service.
That represents 17 more N64 titles than were released for both Wii and Wii U's Virtual Console service.
Related Products
Other Products
Some external links on this page are affiliate links, if you click on our affiliate links and make a purchase we might receive a commission.