Nintendo says it released new Switch hardware to combat hacking in Gary Bowser case
The Team Xecuter member was recently sentenced to 40 months for his role in enabling piracy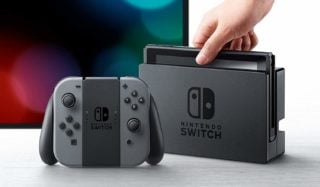 Nintendo released a new version of the Switch in a bid to overcome one of the piracy-enabling devices created by the hacking group Team Xecuter, it has been revealed.
A Nintendo lawyer made the revelation in February when the company was pushing for a judge to hand down a five-year sentence to Team Xecuter member Gary Bowser, who was eventually given 40 months in jail.
In 2013 Team Xecuter began creating and selling circumvention devices enabling users to play illegal ROMs on consoles, including Switch and 3DS.
Nintendo reportedly began rolling out new, more hack-resistant Switch hardware in 2018.
In a transcript of Bowser's sentencing, Nintendo lawyer Ajay Singh said (via Axios): "Finally, Nintendo had to release a new version of our hardware in response to one of these hacking tools, and this modification entailed countless hours of engineering and adjustments to our global manufacturing and distribution chains and, of course corresponding resources.
"To be clear, these effects are a direct result of the defendant and Team Xecuter attacking our technological protection measures."
According to the US government, Team Xecuter's criminal enterprise generated tens of millions of dollars in sales and resulted in up to $150 million in losses to victims.
Bowser's defence estimated that he earned a total of $320,000 over a seven-year spell running websites advertising the illegal products, hosting forums, and providing customer support.
His legal team had asked the court to impose a 19-month prison sentence, which would have seen him released by now given the time he'd already served prior to sentencing.
It argued that Bowser was the least culpable member of Team Xecuter and that he was being asked to "take the full brunt of the government's argument that the Court must 'send a message' of general deterrence by imposing a lengthy term".
Nintendo's lawyer also described the sentencing of Bowser as a "unique opportunity" to send a message about piracy.
Related Products
Other Products
Some external links on this page are affiliate links, if you click on our affiliate links and make a purchase we might receive a commission.