Nintendo said hacker Gary Bowser's jail sentence was a 'unique opportunity' to send a message
The company hoped the sentencing would highlight how serious piracy is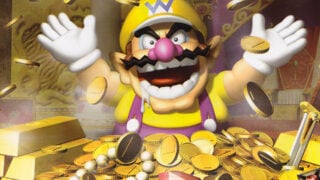 Nintendo said the sentencing of hacking group member Gary Bowser was a "unique opportunity" to send a message about piracy, it's been revealed.
Bowser was sentenced in February to 40 months in prison for his part as a member of a hacking group called Team-Xecuter, which in 2013 began creating and selling circumvention devices enabling users to play illegal ROMs on consoles, including Switch and 3DS.
Axois has now received a transcript of Bowser's sentencing, which reveals Nintendo's stance on the issue.
The company's lawyer Ajay Singh reportedly told the court: "This is a very significant moment for us".
He added: "It's the purchase of video games that sustains Nintendo and the Nintendo ecosystem, and it is the games that make the people smile.
"It's for that reason that we do all we can to prevent games on Nintendo systems from being stolen."
US district court judge Robert Lasnik seemingly agreed with Singh, stating that TV and movies regularly glorify hacking as "sticking it to the man", giving the impression that there's no harm in it given how much money large companies make.
At one point Lasnik asked Singh: "What else can we do to convince people that there's no glory in this hacking / piracy?"
Singh answered: "There would be a large benefit to further education of the public."
Bowser's lawyer had asked for Bowser to serve 19 months, much of which had already been served. Lasnik, however, sentenced him to 40 months, stating: "I think there is a role to be played here in terms of a message."
Nintendo was originally seeking a five-year jail term for the hacker, which Lasnik said he would have given had it not been for the fact that Bowser had spent nearly six months of his initial jail time alone in a cell for 23 hours a day due to the Covid-19 pandemic and other health issues.
In a statement released in February immediately after the sentencing, Nintendo said that it "appreciates the hard work and tireless efforts of federal prosecutors and law enforcement agencies to curb illegal activities on a global scale that cause serious harm to Nintendo and the video game industry".
According to the US government, Team-Xecuter, of which Bowser was a part, generated tens of millions of dollars in sales resulting in up to $150 million in losses to victims.
Bowser was arrested in September 2020 and appeared in court last October charged with 11 felony counts. Instead of facing trial, he pled guilty to two counts and offered to pay Nintendo $4.5 million.
In a separate civil case ruling, Bowser was ordered to pay Nintendo an additional $10 million fine for his part in selling console mods.
Nintendo's lawyer also said the company released a new version of the Switch in a bid to overcome one of the piracy-enabling devices created by Team-Xecuter.
Related Products
Other Products
Some external links on this page are affiliate links, if you click on our affiliate links and make a purchase we might receive a commission.