Nintendo releases teaser video for new Switch peripheral
Company will unveil "new experience" on Sep 12
Nintendo has released a teaser video for a "new experience for Nintendo Switch," which it says it will fully unveil on September 12.
The video appears to show a pair of fitness-related peripherals which incorporate the Switch's Joy-Con controllers. One attaches to the player's leg and the other is a large ring the player holds while performing various activities.
In June Nintendo president Shuntaro Furukawa confirmed that the company was still developing "quality of life" products, five years after late president Satoru Iwata announced his intention to take the company into the health improvement business.
"Although it's a very long time ago, as a challenge towards a new business, we announced that we were developing products to improve quality of life. Even right now, the development is indeed still continuing," Furukawa said.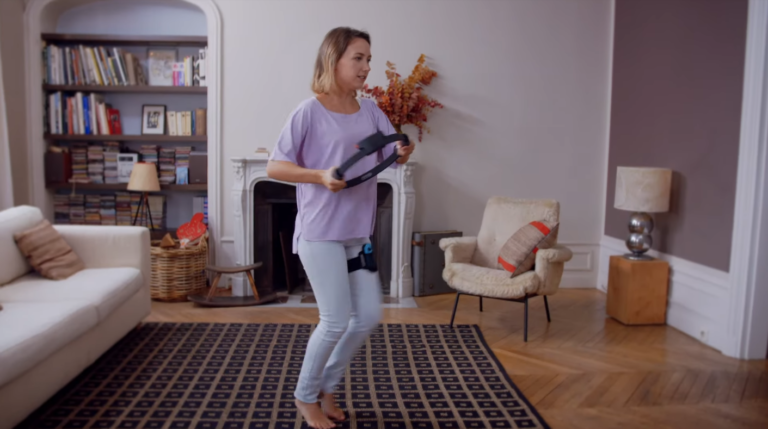 "Still, we have not made a product that we can proudly announce as a Nintendo product."
Nintendo's quality of life initiative was first announced in 2014 by former president Iwata, who described it as a 10-year plan to expand the company's output with health improvement-related products.
The initiative followed the 2009 announcement of Wii's heart-tracking Vitality sensor, which was never released.
The objective was to "extend the definition of entertainment" with a health-focused venture that will be "independent from our video game platform business", Iwata said at the time.
Furukawa also said the recently announced Pokémon Sleep – a mobile app which monitors players' sleep – is owned by The Pokémon Company "so it is unrelated to the development in Nintendo's QOL business."