Nintendo refuses to comment on next-gen plans as Switch clears 132m
The company has so far sold more consoles this year than it did in the previous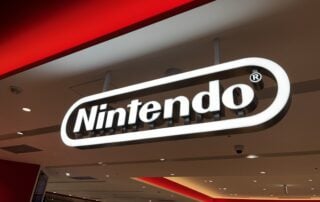 Nintendo president Shuntaro Furukawa declined to comment on plans for the company's next console on Tuesday, as it announced Switch has now cleared 132.46 million lifetime sales.
This means Switch has just over 21 million units to go if it's to become Nintendo's best-selling hardware ever, beating Nintendo DS's 154m. Outside of Nintendo's consoles, only PlayStation 2 (155m) has outsold Nintendo Switch.
During the three months until September 30, Nintendo reported operating profit of 94.5 billion yen and revenue of 334.9 billion yen, which were both up on analysts' expectations, according to Bloomberg.
The current weakness of the yen helped this, because most of Nintendo's earnings come from overseas.
Nintendo kept its hardware sales forecast the same at 15 million but said it was raising its software sales outlook by 5 million units to 185 million.
"The Switch is different from past hardware," Furukawa reportedly said in a conference call after the earnings release. "It has the ability to give rise to different kinds of new demand."
---
THE BEST-SELLING SWITCH GAMES
*As of September 30, 2023 (compared to Jun 2023)
Mario Kart 8 Deluxe – 57.01m (+1.55m)
Animal Crossing: New Horizons – 43.38m (+0.59m)
Super Smash Bros. Ultimate – 32.44m (+0.67m)
Legend of Zelda: Breath of the Wild – 31.15m (+0.5m)
Super Mario Odyssey – 26.95m (+0.51m)
Pokemon Sword/Shield – 26.02m (+0.1m)
Pokémon Scarlet & Violet – 23.23m (+0.57)
Super Mario Party – 19.66m (+0.27m)
Legend of Zelda: Tears of the Kingdom – 19.5m (+0.99m)
New Super Mario Bros. U Deluxe – 16.7 (+0.53m)
---
Switch is now in its sixth year on the market, and the expectation is that Nintendo could launch a successor console as soon as next year.
Despite its age, Nintendo has sold more Switch consoles (+2.4%) and games (+1.8%) in the first six months of its fiscal year than it did in the same period last year. 31.87% of those hardware sales were in Japan, higher than North America (29.67%) and Europe (22.95%).
This is unusually strong performance for a console reaching the end of its lifespan. However, Switch hardware sales are clearly in decline, especially in the major markets outside of Japan, where sales actually decreased year-on-year.
In Nintendo's last fiscal year, Switch sales (17.97m) declined by 22% compared to the previous year, and if it reaches its current target of 15m for this year, that will represent a further decline of 16.5%.

Nintendo says this year's software sales were driven by major releases like Zelda: Tears of the Kingdom, while the release of The Super Mario Bros. Movie also had a positive impact on Mario game sales, with five million sellers so far this year.
Nintendo shipped 2.93m Switch consoles during the three months, making for a total of 6.84m for the first half of FY24. This breaks down to 1.25 million units of Nintendo Switch, 4.69 million units of Nintendo Switch – OLED Model, and 0.90 million units of Nintendo Switch Lite.
In software, Zelda: Tears of the Kingdom sold a further one million units to reach lifetime sales of 19.5m, while the new release Pikmin 4 debuted with sales of 2.61m in its first six weeks of availability. This period does not include the release of Super Mario Bros. Wonder, which was released in October and set franchise launch records in multiple territories.

"For hardware, by continuing to convey the appeal of Nintendo Switch, we try not only to put one system in every home, but several in every home, or even one for every person," Nintendo said in its forecast statement.
"Another objective is to continually release new offerings so more consumers keep playing Nintendo Switch even longer and we can maximize hardware sales. For software, we released Super Mario Bros. Wonder in October as the first entirely new installment in the side-scrolling Super Mario Bros. series in almost 11 years.
"In that same month we released Detective Pikachu Returns, and heading into the holiday season we plan to release more titles, including WarioWare: Move It! and Super Mario RPG (both set for release in November). In addition, The Indigo Disk, the second part of The Hidden Treasure of Area Zero add -on content for Pokémon Scarlet and Pokémon Violet, is scheduled for release in December."
Related Products
Other Products
Some external links on this page are affiliate links, if you click on our affiliate links and make a purchase we might receive a commission.