Nintendo producer says Origins is likely not the end of the Bayonetta series
While Hideki Kamiya claims he's planning to expand the franchise beyond the recent spin-off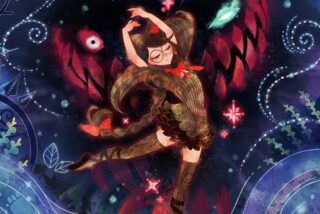 Bayonetta series creator Hideki Kamiya has revealed developer PlatinumGames intends to expand the franchise beyond the recently-released spin-off Bayonetta Origins.
Speaking to Famitsu (translated by VGC contributor Robert Sephazon), Kamiya said Platinum had been discussing its plans for the series internally, but that they had not been formally approved by publisher Nintendo.
"We would like to expand the world of the series with a new collection of games," he said. "We are currently working towards that, and [Bayonetta Origins director] Tinari-san and I have been discussing what we would like to do next. We haven't spoken with Nintendo about it yet."
Makoto Okazaki, who is the producer of the Bayonetta series on Nintendo's side, added: "We currently have nothing concrete to share with you about the future of the series yet, but I personally do not believe this is the end of Bayonetta.
"I would first like to hear the thoughts and opinions of the players who have played this game, and then consider the future of the series."
While Sega owns the Bayonetta IP, the series' last three games have been published by Nintendo in a licensing agreement, exclusively for Nintendo Switch.
Unlike the third-person action games of the main series, Bayonetta Origins: Cereza and the Lost Demon sees players use the left joy-con to control Cereza, while using the right joy-con to control Cheshire, a huge toy cat that Cereza has brought to life.
Exploring storybook-inspired words, the game aims to introduce new fans to the series.
Director Tinari Abibi explained to Famitsu: "What I would like to say to fans is that while the gameplay is totally different in this game, the team has put a lot of love into this game, and I hope you all enjoy the new features we developed. I also recommend this game to players who have not played a Bayonetta game before, as this is a very unique game.
"Honestly, this game can be difficult to familiarise yourself with at first, but I invite all players to do so. The experience that you will have after getting used to the gameplay is phenomenal. To further make the game more accessible to new players, we have a variety of options that allow players of all skill levels to finish the game, such as invulnerability from enemies."

Nintendo's Okazaki added: "Please do not misunderstand our use of the word 'difficult,' because those elements are what makes this game charming. The initial difficulty leads to growth, which is the core theme of this game.
"That said, even players who are not skilled at action games can play this game without any problems. Therefore, anyone who is interested in the atmosphere of this game, we invite you to experience this unique world."