Nintendo's president confirms chip shortages are hampering Switch production
Furukawa says the company is "not able to produce all the products we want to"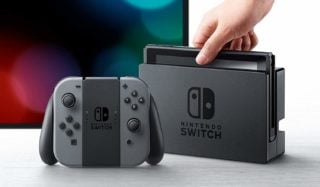 Nintendo has confirmed that the global shortage of semiconductors is hampering its Switch production efforts.
The company said on Thursday that it had shipped 28.83 million Switch units in its last fiscal year and that it expects to ship 25.50 million in the current one ending on March 31, 2022, which would see the system overtake Wii to become Nintendo's best-selling home console to date.
However, during a press conference following the publication of its latest earnings results, Nintendo president Shuntaro Furukawa admitted the company is unable to make as many consoles as it would like – and that there's "an increasing sense of uncertainty" about its production capabilities.
"Due to the global shortage of semiconductor materials, we are not able to produce all the products we want to," he said (via Nikkei, paywall). "We are doing everything we can, but there is an increasing sense of uncertainty about production plans.
"Our earnings forecast is based on the assumption that we will be able to secure parts and materials, and if the situation changes, we would like to respond by revising it."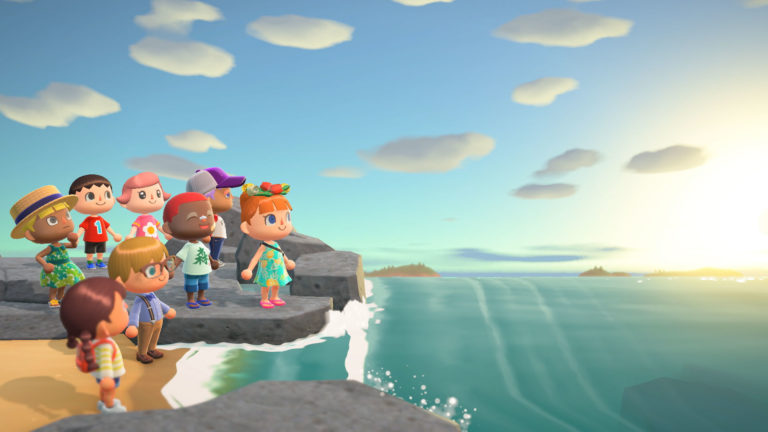 Furukawa said in mid-April that Nintendo had been able to secure enough semiconductors for "immediate" Switch production but would not rule out the possibility of hardware shortages this year in the face of continued strong demand.
Discussing why this fiscal year's Switch sales forecast is over three million units lower than the figure achieved in the previous year, Furukawa said Nintendo had considered the impact of 2020 sales phenomenon Animal Crossing: New Horizons.
"We need to take into account the impact of the explosive success of Animal Crossing: New Horizons, which drove hardware sales in the previous fiscal year," he said on Thursday. "However, the forecast of 25.5 million units at the beginning of the fiscal year is a very high figure compared to the past."
Animal Crossing: New Horizons released on March 20, 2020 and sold 11.77 million copies in its first 11 days of availability. It then sold 20.85 million units in Nintendo's last fiscal year, almost twice as many copies as the company's next best-selling game during the 12-month period, Mario Kart 8 Deluxe. The racing game, which released in April 2017, remains Switch's best-seller to date, but is now less than three million units ahead of New Horizons.
Nikkei (paywall) claimed on Tuesday that Nintendo had asked its manufacturing partners to increase Switch production to 30 million units for this fiscal year in preparation for the launch of a new higher-end model. Nintendo declined to comment on the report.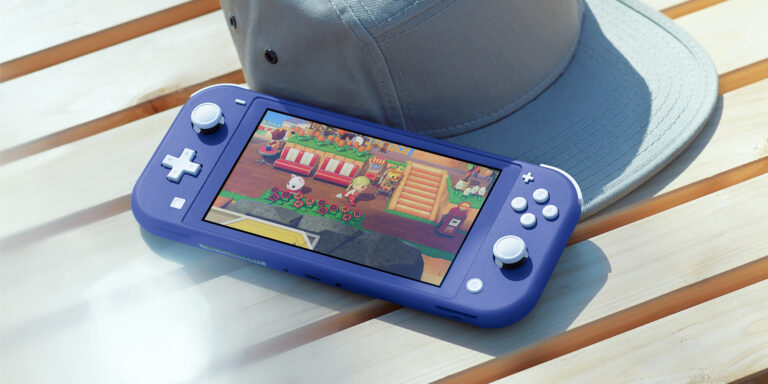 Lifetime Switch shipments now stand at 84.59 million units, with over 81 million sold through to consumers.
Nintendo today launched a blue version of the Switch Lite console in Europe. It will arrive in North America on May 21, coinciding with the release of Miitopia.
While Furukawa reiterated during Thursday's press conference that Switch is "now in the middle" of its lifecycle, he also said that investment in the console's successor had contributed to a record annual research and development spend at the company.
During an investor call following the publication of record PlayStation financial results this month, Sony CFO Hiroki Totoki said the company was considering various solutions to help it cope with the shortage of hardware components, including potentially altering hardware designs or sourcing secondary suppliers.
Sony will reportedly start production on a PlayStation 5 hardware redesign in 2022.
Related Products
Other Products
Some external links on this page are affiliate links, if you click on our affiliate links and make a purchase we might receive a commission.