Nintendo 'orders refunds and free repairs' for drifting Switch Joy-Cons
Platform holder allegedly issues new instructions to its customer service team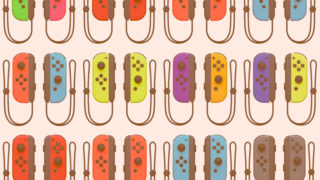 Nintendo will reportedly no longer charge for repair of 'drifting' Nintendo Switch Joy-Con controllers and will refund those who have already paid for a fix.
That's according to Vice, which claims to have seen a new internal document that has been issued to the company's customer service representatives.
'Drifting' Joy-Con controllers – which are said to cause game movement even when untouched – have been reported by a number of Switch owners since launch but were brought to wider public attention with the filing of a class action lawsuit this month.
According to the new Nintendo documentation, customer support representatives have been advised to guide Switch owners complaining about drifting Joy-Cons through troubleshooting steps, but if that doesn't solve the issue, they're to issue a repair "at no-charge."
And if someone previously paid for Joy-Con repairs, they can be issued a refund.
"Customers will no longer be requested to provide proof of purchase for Joy-Con repairs," the internal customer service document reportedly reads.
"Additionally it is not necessary to confirm warranty status. If a customer requests a refund for a previously paid Joy-Con repair […] confirm the prior repair and then issue a refund."
Nintendo is said to not acknowledge an actual fault with the Joy-Cons in the document, but does state it is aware of "recent reports" on the issue and that it's anticipating more people will ask questions as a result.
"We want to quickly handle these questions to restore consumers smiles," the documentation reads.
The 'drifting' Joy-Con issue has been experienced by a number of Nintendo Switch owners, a new lawsuit filed in Seattle, Washington alleges, and customers experiencing the problem after their one-year warranty expires have been "paying to repair a known fault".
In his class action lawsuit filed July 19, plaintiff Ryan Diaz claimed he sent a faulty Joy-Con to Nintendo for repair under the one-year warranty, only to experience drifting again a few months later, at which point he had to pay for a repair and decided to purchase two additional controllers for $90.
The suit claims Diaz's experiences are "by no means isolated" and that "the internet is replete with examples of message boards and other websites where consumers have complained of the exact same Joy-Con defect."
Related Products
Other Products
Some external links on this page are affiliate links, if you click on our affiliate links and make a purchase we might receive a commission.