Nintendo is still influenced by Yamauchi and Iwata, says president
Furukawa says the company maintains 'continuity' with former leaders' philosophies
Nintendo's president Shuntaro Furukawa has discussed the influence of former leaders Hiroshi Yamauchi and Satoru Iwata, and said that their philosophies continue to influence the company's direction today.
Speaking in a wide-ranging Japanese interview with Nikkei (paywall), Furukawa claimed that the Switch firm kept a strong continuity with its former bosses, but conceded that it would eventually have to make changes to some of its long-running processes in order to keep up with the times.
"Unfortunately, I have never talked directly with Mr. Yamauchi. However, I have heard about Mr. Yamauchi's philosophy from Mr. Iwata and Mr. Kimishima who took over as president after him," Furukawa said.
"At management policy briefings and other events, I tell people that 'entertainment is valuable when it is different from other entertainment,' and these are Yamauchi's words. It was Yamauchi who laid the foundation of our universal way of thinking and the foundation of Nintendo today.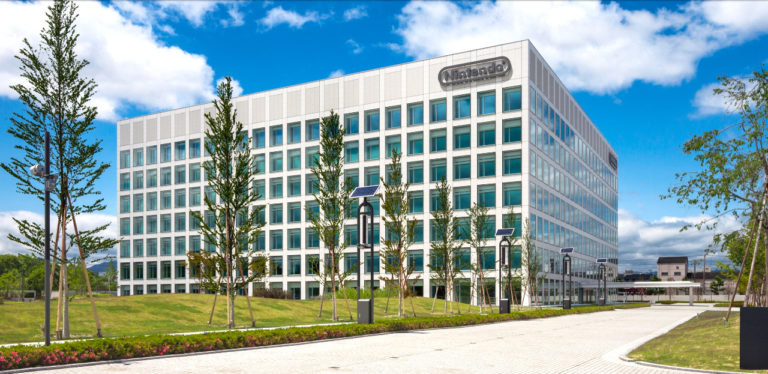 "Iwata inherited this and left many people in the company who can think for themselves and work actively. When I was posted overseas, I had many opportunities to work with Iwata. I learned a lot from him by consulting with him and asking for his guidance."
Furukawa has been Nintendo president since June 2018. Furukawa joined Nintendo in 1994 and has worked in its European office, global marketing team and as an outside director for The Pokémon Company.
He is the sixth person to lead the company since it was founded 1889, half of whom were members of the founding Yamauchi family.
Hiroshi Yamauchi was Nintendo's president for more than 50 years. He was succeeded by Iwata in 2003, who led the company through one of its most successful ever periods before he sadly passed away in 2015.
Tatsumi Kimishima, the former Americas president, briefly took over the company until Furukawa's appointment in 2018.
"I am still carrying on the group leadership system that was introduced after Yamauchi's retirement," Furukawa told Nikkei.
"Both hardware developers and software developers are on the management team, so I do not get involved in development at all. I play and like games very much, but I leave the judgment of whether a game is good or bad to the person in charge."
He added: "The underlying idea of management is continuity. However, after more than 30 years in the business of dedicated game consoles, there are naturally good points as well as bad points. Times have changed, so the current management team will calmly make decisions and change what needs to be changed."
Pushed to clarify on what needed to be changed within Nintendo, Furukawa said: "It is difficult to be specific here, but there are many things."
Later in the interview, Furukawa expanded on the influence of the late Satoru Iwata, stating that while he learned many things from the former boss, he believed his hands-off management style was ultimately different from his predecessor, who was himself an experienced game creator.
"[Iwata's is] not a style that anyone can imitate. It's better to do what you can do on your own, in your own way," he said.
"There are many things that I learned [from Iwata]. However, I do not want to go into specifics. Iwata himself would never allow someone who is still working at Nintendo to say, 'I learned these things from Mr. Iwata. There is a great conviction in that. That's why we are going to keep it to ourselves."
Ask Iwata, a compilation of Nintendo's Iwata Asks interviews in book format, will be released in April, it was recently announced.
Related Products
Other Products
Some external links on this page are affiliate links, if you click on our affiliate links and make a purchase we might receive a commission.