Nintendo is shutting down online play on 3DS and Wii U in April 2024
Online multiplayer and rankings will no longer work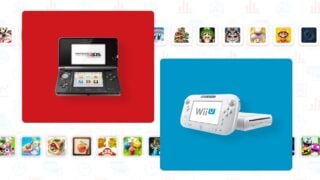 Nintendo has announced that online play for the 3DS and Wii U will end "in early April 2024".
The company already closed down the eShops for both systems back in March, but players have been able to continue using online services in-game, such as online multiplayer and rankings.
However, as of April 2024, this functionality will be closed, meaning games will only be playable offline.
The announcement will particularly impact games with a heavy emphasis on online play, such as the original Splatoon on Wii U.
"In early April 2024, online play and other functionality that uses online communication will end for Nintendo 3DS and Wii U software," Nintendo said on its Support website.
"This also includes online co-operative play, internet rankings, and data distribution."
Nintendo says it will announce the specific end date and time of closure at a later date, but notes that "if an event occurs that would make it difficult to continue online services for Nintendo 3DS and Wii U software, we may have to discontinue services earlier than planned."
Players will still be able to play games offline after online services end, and Nintendo notes that Pokémon Bank will still retain its online functionality (presumably since it's still used by players and  uses online connectivity as its central mechanic).

Nintendo stresses that this only relates to in-game online functionality, and that it will still be possible to download update data and redownload purchased software and DLC from the 3DS and Wii U eShops "for the foreseeable future".
Nintendo closed down the Wii U and 3DS eShops on March 27, effectively making around 1000 digital-only eShop games disappear for good.
The closure also meant the termination of the final systems to support the Virtual Console service. Now the only retro games provided by Nintendo are the ones available on Switch Online's various apps.
Related Products
Other Products
Some external links on this page are affiliate links, if you click on our affiliate links and make a purchase we might receive a commission.