Nintendo is hosting a Treehouse Live stream for Zelda: Tears of the Kingdom's release
The stream will count down to the game's midnight launch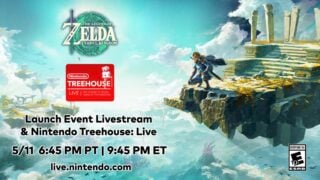 Nintendo is hosting a Treehouse: Live stream to mark the release of The Legend of Zelda: Tears of the Kingdom.
The livestream will begin on May 11 at 6.45pm PT / 9.45 ET (2.45am BST on May 12) and will show off more gameplay from the Breath of the Wild sequel.
Treehouse: Live is Nintendo's name for its live gameplay demonstrations (as opposed to its pre-recorded Nintendo Directs), in which a member of Nintendo of America's 'Treehouse' product development division plays the game on a stream to show how it looks in action.
According to a series of tweets from the official Nintendo of America account, the stream will consist of four separate Nintendo Treehouse: Live segments showing Tears of the Kingdom gameplay.
The stream will "lead up to the Nintendo New York midnight launch of the game", but Nintendo's messaging suggest the Treehouse: Live segments won't take up the full 2 hours and 15 minutes.
"Following Nintendo Treehouse: Live, stay tuned in for more livestream content counting down to the release of The Legend of Zelda: Tears of the Kingdom," a statement on the site reads, implying the gameplay sections will finish sometime before midnight ET.
After a number of delays, The Legend of Zelda: Tears of the Kingdom will be released on May 12 on Nintendo Switch.
"Link begins his journey on one of the many mysterious floating islands that have suddenly appeared in the skies high above Hyrule," Nintendo's official description reads. "It's there our hero will have to gain new abilities before returning to the surface world to begin his epic adventure.
"The sky isn't the only thing that's changed in Hyrule. Familiar locations have been dramatically transformed, with new towns, dank caves, and mysterious gaping chasms springing up across the world—all waiting to be explored."
Related Products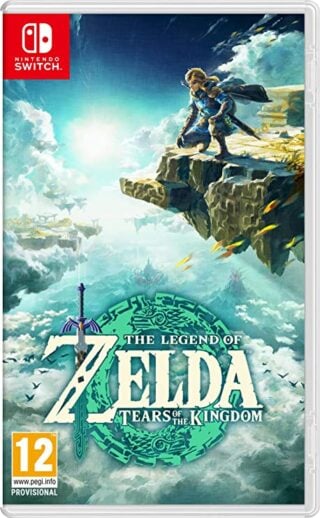 The Legend of Zelda: Tears of the Kingdom (Switch)
Other Products
Some external links on this page are affiliate links, if you click on our affiliate links and make a purchase we might receive a commission.