Nintendo is facing yet another Switch Joy-Con drift lawsuit
California-based minor and his guardian are the latest to sue over "defective" controllers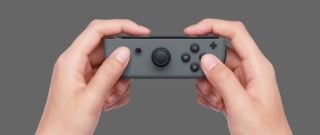 Nintendo is facing another class action lawsuit over drifting Switch Joy-Con controllers.
The latest of several related lawsuits was filed in a Seattle court on Tuesday by a California-based minor through his guardian (thanks, Polygon).
The plaintiff claims they first suffered Joy-Con drift approximately three months after purchasing a Switch console with their own money in March 2017 when the product launched.
They claim to have encountered malfunctions in three separate sets of Joy-Con controllers, which "exhibited drifting even after the controllers had been purportedly repaired or replaced by Nintendo".
"Based on analysis conducted by Plaintiff's counsel and their technical expert to date, it appears that a principal cause of the Drift Defect is extensive wear on the pad surface on the interior of the Joy-Con," the suit reads.
"As the steel brushes inside of the joystick move back and forth, they rub away the soft carbon material that makes up the pad, which changes its electrical resistance and leads to the drifting phenomenon.
"The difference in surface hardness between the steel brush and the carbon pad results in excessive wear debris that collects on the steel brush tips. This transferred debris exacerbates the wear of the pad. The wear on the carbon (a know soft material) by the steel brushes (a known hard material) inevitably causes the joysticks to fail."
The plaintiff claims Nintendo knew about the alleged Joy-Con defects yet chose to incorporate them into the new Switch Lite console launched in September 2019.
Now "exclusively using a Nintendo Pro Controller for gameplay because his Joy-Cons continued to exhibit drifting which rendered them obsolete for normal gameplay", the plaintiff is seeking "monetary relief for damages suffered, declaratory relief, and public injunctive relief".
The drifting Joy-Con issue—which causes analogue sticks to register movement even when untouched—has seemingly always been a problem, but it was brought to wider public attention with the filing of a US class-action lawsuit in July 2019.
In March of this year, US District Judge Thomas S. Zilly approved Nintendo's move to compel the case to arbitration, but also rejected the platform holder's bid to dismiss it.
Nintendo is arguing that Switch Joy-Con drift "isn't a real problem or hasn't caused anyone any inconvenience", according to US law firm CSK&D, which is working to pursue the case through the arbitration process.
Shortly after the class-action suit was filed last year, Nintendo reportedly stopped charging for repair of drifting Joy-Cons and began refunding those who had already paid for a fix, although it did not acknowledge an actual fault with Switch controllers.
However, Nintendo's president offered the company's first public Joy-Con drift apology during an investor Q&A in June 2020. "We apologize for any inconvenience caused to our customers regarding Joy-Con controllers," Shuntaro Furukawa said.
Nintendo was hit with another Joy-Con drift lawsuit in September, which accuses the company of planned obsolescence.
The lawsuit was filed in Paris by French non-profit consumer organisation UFC-Que Choisir. Having requested expert analysis, it identified two flaws it believes could be behind the problem: early wear and tear of the electronic circuits and an airtightness defect which enables fragments and dust to get inside the controller.
Another minor and their guardian launched a separate Joy-Con drift class action lawsuit in October.
Related Products
Other Products
Some external links on this page are affiliate links, if you click on our affiliate links and make a purchase we might receive a commission.