Nintendo Indie World live stream: Watch it again here
Updated: New Switch indie titles include Hello Games' The Last Campfire and Q-Games' PixelJunk Eden 2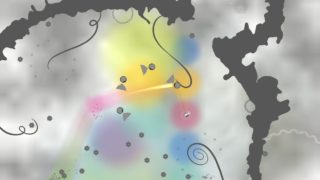 Nintendo will host a new Indie World live stream on Tuesday beginning at 10am PT / 5pm UK.
The platform holder says the presentation will feature approximately 20 minutes of information on indie games coming to Nintendo Switch.
The broadcast can be viewed on Nintendo's website, but we've embedded the YouTube stream below so that you can watch it on this page too.
Update: Nintendo used Tuesday's showcase, which can be rewatched below, to announce multiple games and release dates for Switch.
They include Exit the Gungeon from developers Dodge Roll and Singlecore (releases today), The Last Campfire from Hello Games (summer 2020) and PixelJunk Eden 2 from Q-Games (summer 2020).
Switch indie game announcements:
Exit the Gungeon – March 17
The Last Campfire – summer 2020
Blue Fire – summer 2020
Baldo – summer 2020
I Am Dead – 2020
B.ARK – late 2020
Cyanide & Happiness – Freakpocalypse: Part 1 – (spring 2020 in the US, summer in Europe)
Summer in Mara – spring 2020
Quantum League – late 2020
The Good Life – 2020
PixelJunk Eden 2 – summer 2020
Faeria – spring 2020
Eldest Souls – summer 2020
Blair Witch – summer 2020
Ghost of a Tale – spring 2020
Sky: Children of the Light – summer 2020
Sky Racket – March 17
Superliminal – summer 2020
Wingspan – spring 2020
Dicey Dungeons – 2020
Bounty Battle – summer 2020
Moving Out – April 28
Original story continues: It was recently claimed that Nintendo will host a pair of online presentations this month – an indie showcase this week and a full Nintendo Direct soon after, possibly on March 26.
Unlike recent Nintendo Directs which focused on specific games (Pokémon and Animal Crossing: New Horizons), the next full Direct is expected to take a broader look at Switch's upcoming software line-up.
A new Direct this month would end what has become the largest gap between Nintendo Direct presentations since the initiative was introduced.
It's been more than six months since the last full Nintendo Direct presentation in September 2019.
Typically, Nintendo holds an announcement-heavy Direct in either February or March to kickstart its marketing plans for the year.
2019's first Direct took place on February 13. However, many 2019 releases had already been revealed in the final Direct of the previous year, including Luigi's Mansion 3 and Animal Crossing: New Horizons (which was later delayed).
The platform holder has left its first-party game announcements unusually late in 2020, with only this week's Animal Crossing and a Xenoblade remaster currently confirmed for release this year.
Related Products
Other Products
Some external links on this page are affiliate links, if you click on our affiliate links and make a purchase we might receive a commission.