Nintendo hints its next console could be announced closer to launch than Switch was
Players had to wait two years from Switch's original announcement until its release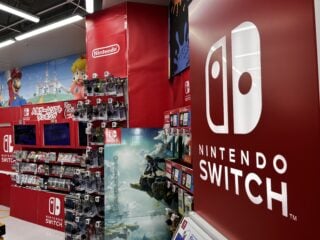 Nintendo has seemingly hinted that its next-gen console will be announced closer to its launch than was the case with the Switch.
The company's current-gen console was announced under the development codename "NX" in March 2015 – a full two years before its eventual launch as Nintendo Switch.
At the time, it was unclear whether the system would be a home console or handheld gaming device, and then-president Satoru Iwata told fans they'd have to wait until the following year for further details.
Nintendo would go on to announce a March 2017 launch window for NX in April 2016, before finally revealing the hybrid console and officially naming it that October.
During Nintendo's full-year earnings call on Tuesday, the company was asked whether the two-year gap between the announcement and launch of the console was effective from a marketing standpoint, and whether it envisioned a similar timeline for future hardware.
"This announcement coincided with our partnership with DeNA Co., Ltd. for the development of games for smart phones and support for the new Nintendo Account system," president Shuntaro Furukawa responded (translated by VGC contributor Robert Sephazon).
"At that time, as we were venturing into the mobile business, we felt it was important to reassure our audience that Nintendo's primary focus remained on our dedicated game console business. This is why the timing of the Nintendo Switch announcement was a unique situation.
"Moving forward, our strategy is to disclose information about our products, including both hardware and software, at the most suitable times to reach our broad customer base."
On Tuesday, Nintendo reported a slowdown in Switch console sales and suggested no new hardware will launch before April 2024, when its next fiscal year begins.
Following the earnings results, Nikkei Asia claimed to have been informed by a source close to Nintendo that work on the company's next console appears to be going smoothly.
"Development seems to be progressing well," they said. "But a product launch won't happen before next spring at the earliest."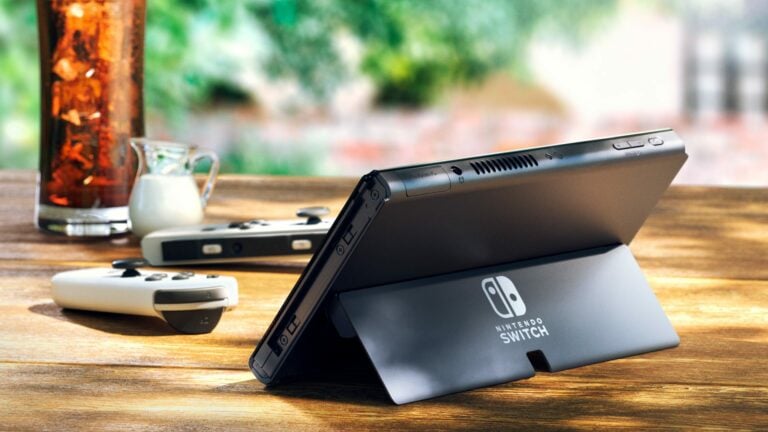 Should Nintendo launch new hardware, Furukawa was also asked whether the company would target a significant rise in the number of people playing its consoles each year, or if the goal would simply be to sustain an annual user base exceeding 100 million.
"The growth rate of our annual active player base has begun to level off compared to what it was 3-4 years ago," he said. "We believe our next step is to focus on keeping high user activity while also attracting new users.
"The lifecycle of a console is often based on the timing of major game releases, and therefore affects our continued commitment to software production. Moreover, we find it essential to continue providing new opportunities for customers to engage with the Nintendo Switch, beyond just the launch of new games.
"We don't believe that a secure number of annual active users negates the need for a next-gen console release," he continued. "While we're not at a stage to discuss specifics about a potential next-gen console, we're continually considering innovative ideas that could offer new and unique experiences. We're developing a variety of things with that future in mind.
"In the event of a future hardware launch, the annual active user numbers will be heavily impacted by the number of hardware units sold. Knowing this, it's important to maintain a substantial customer base that can enjoy Nintendo's dedicated gaming systems and ensure that we have a smooth transition to the next generation console.
"Nevertheless, at this point, our foremost priority is to maintain and expand the Nintendo Switch, now in its seventh year, and to sustain our business momentum."
Nintendo said it sold 17.97 million Switch consoles during the fiscal year ended in March, taking lifetime sales to 125.62 million.
It expects to sell 15 million Switch consoles this fiscal year, which would represent a 16.5% year-over-year decline.
"Sustaining the Switch's sales momentum will be difficult in its seventh year," Furukawa acknowledged. "Our goal of selling 15 million units this fiscal year is a bit of stretch. But we will do our best to bolster demand going into the holiday season so that we can achieve the goal."
Related Products
Other Products
Some external links on this page are affiliate links, if you click on our affiliate links and make a purchase we might receive a commission.