Nintendo has reportedly suffered another major data leak, now related to Switch
Documents related to the development of the console have reportedly been published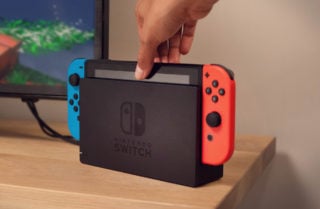 Nintendo appears to have suffered another major data leak, this time related to its latest console, Nintendo Switch.
Like several other prominent Nintendo leaks which occurred this year, the latest data dump first emerged on the 4chan forum and reportedly contains files related to the development of Switch, including a 2015 SDK and documents related to its security.
However, according to Nintendo historian Forest of Illusion, early indications are that the security methods detailed in the leak are not directly relevant to the final machine, which potentially makes the new breach far less damaging than it could have been for the platform holder.
---
VGC's Nintendo Features:
History of Mario Kart | Best Wii Games | Best N64 Games | Best GameCube Games | Switch classic games | How to buy Switch games from different regions | Super Nintendo World Stamps guide | Super Nintendo World Keys guide | Pokémon Go free codes
---
According to the historian, the data includes a look at an early prototype for Switch from 2014, featuring an all-screen design:
Another Twitter user, Kaitlyn Molinas, has summarised the data allegedly contained within the leak.
According to Molinas, documents detailing an early prototype for Nintendo Switch indicate that the console was to be far less powerful than the final design, with either one or two screens capped at 480p resolution.
This early prototype was much closer to the Nintendo 3DS in design, with support for 3D video and backwards compatibility, as well as Streetpass, Spotpass and Pedometer features, according to Molinas' summary of the leaked documents.
"This device would be able to broadcast video through Miracast, meaning that, potentially, this concept would be for a portable console that does NOT dock into a TV, instead displaying video to a TV wirelessly, while still having the unit usable, similar to the WiiU Gamepad," she wrote.
The data leak is also said to offer insight into how Nintendo attempted to hire a hacker from the 3DS homebrew scene, going so far as to assemble a PR plan for how to deal with public reaction if it discovered the hiring.
According to Twitter summaries of the leaked documents, Nintendo kept detailed data on the 3DS hacker in question and even formulated a plan to convince him to join the company, including by flying him to Japan to meet its engineering team.
Nintendo has been subject to a significant number of data leaks over the past two years, including debug roms for various SNES and N64 games, alongside source code, internal console emulators and more.
In July, a significant amount of classic Nintendo data leaked onto the internet, including early prototypes for games such as Yoshi's Island, Star Fox, Super Mario 64 and Legend of Zelda: Ocarina of Time.
The leaks also reportedly contain internal documentation related to GameCube, Nintendo DS, Nintendo 64 (and its 64DD add-on), Wii and the China-only iQue, showing how the systems work and the development processes behind them.
The leaked content is said to originate from a server hack related to BroadOn, a company Nintendo had contracted to develop Wii hardware and software.
Related Products
Other Products
Some external links on this page are affiliate links, if you click on our affiliate links and make a purchase we might receive a commission.