Nintendo has officially launched its new animation studio Nintendo Pictures
It aims to "create unique videos that will remain in memories forever"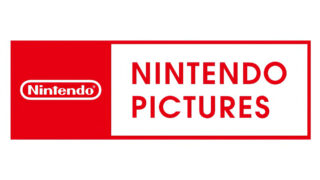 Nintendo has launched the official website for its new animation studio, Nintendo Pictures.
The company announced in July that it planned to acquire Japanese CG company Dynamo Pictures, with the intention being to acquire 100% of its outstanding shares and make it a wholly owned subsidiary.
Nintendo said that following the acquisition it planned to rename the company Nintendo Pictures Co, Ltd, at which point it would "focus on development of visual content utilising Nintendo IP".
The deal was expected to close today, and has done so, hence the launch of the new Nintendo Pictures website.
A company message on the site (which is currently only in Japanese) reads: "Through our videos, we aim to make Nintendo characters known to customers around the world and create one-of-a-kind videos that will remain in their memories forever.
"To this end, each and every one of our employees will work hard to create an organisation that can continue to grow, by always considering what could be interesting to customers around the world, and engaging in production work that they enjoy themselves.
"We will continue to take on the challenge of providing unique and surprising images to customers around the world, transcending generations and eras."
In the past, under its Dynamo Pictures name, the company has produced CG for a number of movies and TV shows, including Yuri on Ice, Aya and the Witch and season two of Netflix's Ghost in the Shell SAC_2045.
Though the initial instinct would be to assume this acquisition will result in more Nintendo animated movies and TV series in the future, it should be noted that Dynamo also specialises in developing visual content for games too.
The company worked on the CG in Final Fantasy XIII-2, and has provided motion capture for such titles as Death Stranding, Nier Replicant, Monster Hunter World and Persona 5.
It has also worked with Nintendo in the past. The company helped with the CG cutscenes in Metroid: Other M, and produced a series of Pikmin 'short movies' in collaboration with Shigeru Miyamoto for display on Wii U and 3DS.
The planned rebranding to Nintendo Pictures is not to be confused with Nintendo Studios, which recently appeared on copyright listings for the upcoming Super Mario animated movie.
Although the listings didn't give any further information, it appears that Nintendo Studios may be a new subsidiary set up by Nintendo to handle future visual entertainment such as movies or TV shows.
Similar subsidiaries include Marvel Studios LLC and PlayStation Studios LLC, which are subsidiaries of Walt Disney Studios and Sony Interactive Entertainment respectively.
Related Products
Other Products
Some external links on this page are affiliate links, if you click on our affiliate links and make a purchase we might receive a commission.