Nintendo has now dominated Japanese sales for its 18th year in a row
2004 was the last year the company didn't have the majority of the top ten selling games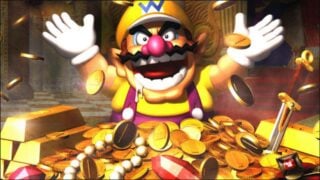 Nintendo platforms have now dominated the Japanese sales charts for nearly two decades, 2022 data has revealed.
On Wednesday, Famitsu published its latest annual report on Japan's software and hardware sales, revealing that nine of the top 10 physical games were Nintendo Switch titles, which itself was the best-selling hardware for 2022.
That means Nintendo has now dominated the physical software charts every year in Japan since 2004, which was the last year the company didn't have the majority of the top ten selling games.
That year PS2 reigned ahead of the ageing Game Boy Advance and Nintendo GameCube (eight out of the top ten games in 2004 were on Sony's platform).
Since then, the majority of Japan's top ten best-selling games every year have been on Nintendo platforms, according to historical Famitsu data.
Since 2004, Japan's annual best-selling game has been on a non-Nintendo platform only twice (Dragon Quest VIII in 2004 and Monster Hunter Portable 2nd G in 2008).
13 of Japan's last 19 annual best-sellers were published by Nintendo.
On the hardware front, only one year in the last 18 has seen a non-Nintendo console on top in Japan: PSP in 2010. In every other year, either DS, 3DS or Nintendo Switch were the best-selling hardware.
Of the 10 best-selling physical games in Japan in 2022, nine of them were on Switch. The exception was the PS4 version of Elden Ring, which was number 10.
In terms of hardware, the Switch was far and away the nation's best-selling console again in 2022, as PS5 stock shortages continued for much of the year.
Indeed, the Switch sold more than three times every other console combined, with total sales of over 4.8 million, bringing its lifetime total in Japan to over 27.7 million.
Pokémon Scarlet and Violet's number 1 slot is perhaps unsurprising given that the game's sales have been sizeable ever since it launched in November 2022.
Nintendo announced shortly after the game's release that it had reached "the highest global sales level for any software on any Nintendo platform within the first three days", with 10 million units sold in its first 72 hours worldwide.

In its first three days on sale in Japan, the game sold more than 2.5 million physical copies, leading to complete dominance of the Japanese physical software sales charts on its launch week.
Combined, the entire Japanese top 10 software for that week had sold 2,634,241 copies, meaning Pokemon Scarlet and Violet accounted for 96.3% of these sales despite having only been on sale for three days.
The physical software charts for 2022 in Japan are as follows (lifetime Japanese sales in brackets):
Pokémon Scarlet & Violet (Switch) – 4,338,931
Splatoon 3 (Switch) – 3,687,814
Pokémon Legends: Arceus (Switch) – 2,314,806
Kirby and the Forgotten Land (Switch) – 969,047
Nintendo Switch Sports (Switch) – 887,722
Mario Kart 8 Deluxe (Switch) – 742,018 (5,014,375)
Minecraft (Switch) – 548,415 (2,960,006)
Mario Party Superstars (Switch) – 485,594 (1,114,132)
Super Smash Bros Ultimate (Switch) – 441,053 (5,065,191)
Elden Ring (PS4) – 356,711
The hardware charts for 2022 in Japan are as follows (lifetime Japanese sales in brackets):
Nintendo Switch – 4,804,546 (27,724,047)
PlayStation 5 – 1,154,054 (2,377,389)
Xbox Series X/S – 269,737 (398,395)
PlayStation 4 – 22,823 (9,414,767)
Nintendo 2DS/3DS – 10,449 (24,597,897)
Related Products
Other Products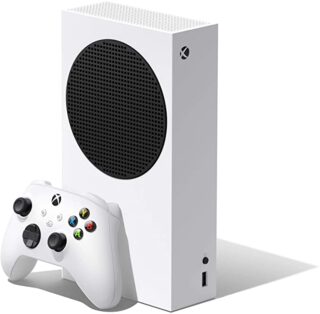 Xbox Series S
Some external links on this page are affiliate links, if you click on our affiliate links and make a purchase we might receive a commission.