Nintendo has 'no plans' to support cross-platform play
Firm also says "a wide variety" of third-party releases are coming to Switch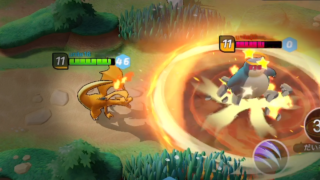 Nintendo has "no plans" to support cross-platform play in any of its games.
In June, The Pokémon Company announced Pokémon Unite, an online team battle game created in collaboration with Tencent. It will be released as a free-to-start title for both Switch and mobile, with cross-platform play supported.
Given the close ties between Nintendo and The Pokémon Company, Nintendo was asked to provide its thoughts on cross-platform titles during the firm's second quarter earnings call this month.
"After advance discussions with The Pokémon Company about Pokémon Unite, it was decided that given the genre of the game and the anticipated player population, a cross-platform format was appropriate," Nintendo president Shuntaro Furukawa responded. "That said, we have no plans for cross-platform play for Nintendo titles."
Elsewhere on the call, Nintendo noted that first and third-party Switch software sales are on the rise, and Furukawa said a healthy line-up of third-party games is in the works for the platform.
"Other software publishers plan to release a wide variety of titles for Nintendo Switch going forward", he said.
"There are many genres of games that we cannot make on our own and their providing these kinds of titles enriches the Nintendo Switch gaming experience, so we are very grateful for that."
Lifetime Switch hardware sales stood at 68.3 million units as of September 30, 2020. Animal Crossing: New Horizons has sold 26.04 million units since its release in March, making it the second highest-selling Switch title to date, behind Mario Kart 8 Deluxe with 28.99 million sales.