Nintendo has made its full Earthbound strategy guide available for download
The 128-page book was bundled with the SNES game in North America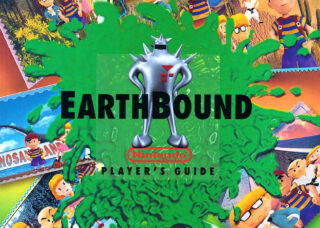 Nintendo has made a digital version of its Earthbound strategy guide available to celebrate the game's re-release on Switch Online.
When Earthbound was originally released on the SNES in North America in 1995, the game included a 128-page strategy guide.
The book was designed to help players get through the game, because the RPG genre was still relatively niche in the west at that point.
Now, as spotted by Nintendo Life, Nintendo has recreated the book as a digital PDF file (which can be downloaded here) so new players can read through it too.
Both Earthbound and its predecessor Earthbound Beginnings (aka Mother) were added to Switch Online's SNES and NES apps on Wednesday.
Mother was originally released on the Famicom in 1989 and tells the story of Ninten, a 12-year-old who uses psychic powers to fight inanimate objects.
Although the game was originally Japan-only, Nintendo gave it an official English language translation in 2015 and released it on the Wii U Virtual Console under the new name Earthbound Beginnings.
Its sequel, Earthbound, follows a new protagonist called Ness who teams up with his friends to travel the world collecting melodies to defeat a cosmic destroyer called Giygas.
A third game, Mother 3, was released on the Game Boy Advance in Japan, but has never received an official western release to date.
Earthbound developed a cult following in the west, especially after its protagonist Ness was included as a playable fighter in Super Smash Bros on the Nintendo 64 and all of its subsequent sequels.
Related Products
Other Products
Some external links on this page are affiliate links, if you click on our affiliate links and make a purchase we might receive a commission.