Nintendo has filed a patent for 'smart fluid' joysticks, perhaps to eliminate drift
The fluid can become elasticated when used with a magnetic field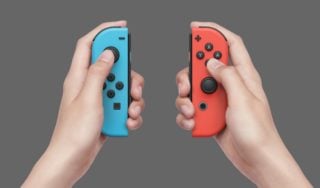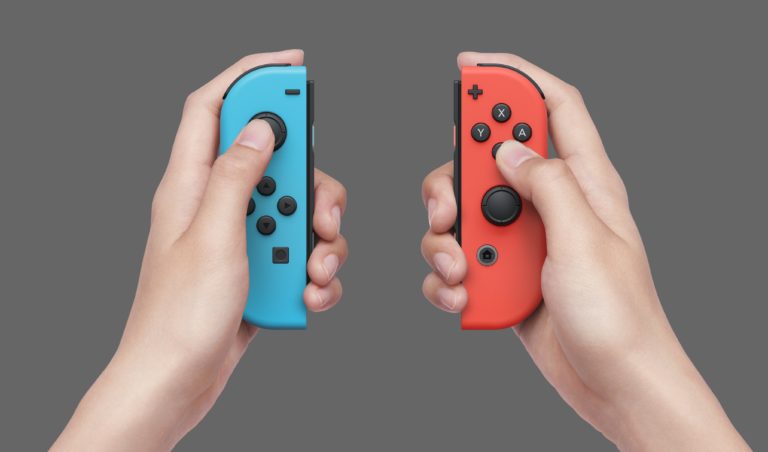 Nintendo has filed a patent for a magnetic joystick that uses a 'smart fluid', in what could be an attempt to avoid stick drift in the future.
The patent details a joystick that contains a 'magnetorheological fluid' (MRF), which changes viscosity depending on the intensity of a magnetic field.
In practice, it should mean that when a player moves the stick with their thumb, the fluid will thicken to build resistance. This resistance will then let the stick return to its original position once the player takes their thumb off it.
This sounds similar to 'Hall Effect' sticks found in some modern third-party peripherals that use magnets to detect movement. Because they have no connecting parts, stick drift is not an issue.
According to the patent: "The speed of return of the operation element [the stick] to the initial position can be made faster in the controller using the MRF.
"In addition, it is possible to achieve both presentation of a feeling to the user by the operation element, and an operation of the operation element returning to the initial position."

Given the technical language used in the patent, it's not immediately clear whether its reference to "presentation of a feeling to the user" simply refers to the player getting a 'natural' feeling of resistance that they would get from a traditional analogue stick, or if it means this 'feeling' can be defined.
It's not clear, then, whether developers would be able to change the resistance of the fluid to provide some sort of force feedback, or a resistance similar to that of the triggers in the PS5's DualSense controller (for steering in racing games, for example).
It also remains to be seen if this new stick design will be included with the successor to the Switch, will replace standard Switch Joy-Cons, or will even be used at all (as numerous video game patents never actually come to anything).
Nintendo announced earlier this year that it will repair all Joy-Con controllers suffering from Joy-Con drift in the EEA and UK, even if they're out of warranty. Joy-Con drift has affected the Nintendo Switch since its launch in 2017, and despite revisions in the Joy-Con internals, it's a problem that reportedly persists, even with newly issued Joy-Con controllers.
In June 2022 a former supervisor at a Nintendo Switch Joy-Con repair centre in the US claimed the company was inundated with faulty controllers. If this patent can provide a solution to the issue, it could remove a major potential headache for Nintendo's next console.
Related Products
Other Products
Some external links on this page are affiliate links, if you click on our affiliate links and make a purchase we might receive a commission.