Nintendo has confirmed release timing for its next Amiibo figures
Joker and Hero arrive in October; other DLC characters to follow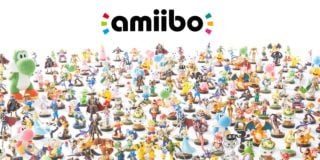 Nintendo has confirmed the release timing for its latest range of Amiibo figures.
Joker and Hero, the first of Super Smash Bros. Ultimate's DLC characters to receive Amiibo releases, will be available from October 2 in North America and September 25 in the UK.
Last month Nintendo confirmed it would continue producing Amiibo figures for Super Smash Bros. Ultimate's DLC fighters, starting with the Persona 5 and Dragon Quest fighters.
When combined with Amiibo figures released for the Wii U and 3DS Smash Bros. games, all of Ultimate's base fighters are now available to purchase.
Smash Bros. DLC fighters Banjo and Kazooie, Terry, Byleth and Min Min are yet to receive Amiibo releases.
"We plan to continue producing future Amiibo for DLC fighters. However, we don't know how many of them will actually be produced," direct Masahiro Sakura said in a video dedicated to Smash Bros.' Min Min fighter. "I hope you stay tuned for future announcements."
Nintendo has slowed its Amiibo releases since the initiative was first introduced in December 2014.
In 2015 more than 60 Amiibo figures were released, followed by over 30 in 2016 and 2017 and just 11 in 2018. 19 Amiibo figures were released in 2019, the vast majority of which were for fighters added in Super Smash Bros. Ultimate.
The most recent Amiibo releases were Dark Samus and Richter in January 2020.