Nintendo doesn't have to refund digital pre-orders, court rules
German and Norwegian consumer bodies appeal decision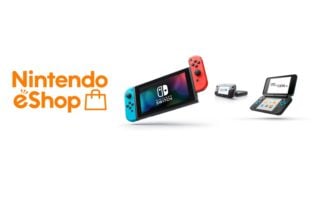 Nintendo of Europe isn't required to refund consumers who want to cancel digital pre-orders, a German court has ruled.
While Sony and Microsoft allow users to change their mind about digital pre-orders and request a refund, Nintendo doesn't, both in Europe and the US.
According to PressFire, Nintendo was sued by German and Norwegian consumer rights authorities who claimed prohibiting the cancellation of pre-orders was in violation of European law.
When users pre-order a digital game from the Nintendo eShop, they're required to consent to a non-playable version of the product being pre-loaded to their console.
The plaintiffs argued that users should be able to cancel an order prior to release, even if a game's been pre-loaded, as the product can't be launched until it's officially available.
But from Nintendo's perspective all digital orders are final. The purchase contract is completed when a user downloads the game rather than when it is playable, it argued.
The platform holder successfully cited an EU consumer law dealing with the delivery of digital content which states that a consumer's right to cancel an order automatically disappears if "the performance has begun with the consumer's prior express consent and his acknowledgement that he thereby loses his right of withdrawal".
The decision has already been appealed but it could reportedly take up to a year and a half before the case reaches court again.
In contrast to Nintendo, Sony and Microsoft also allow users to request digital refunds after a product has been released, although whether or not one will be granted may depend on individual circumstances.