Nintendo Direct E3 2019 presentation confirmed
Online broadcast will feature games planned for release before April 2020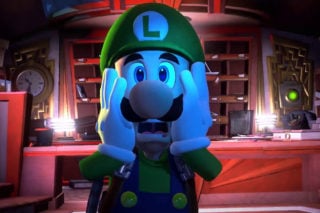 Nintendo's major E3 announcements will once again be made during a Nintendo Direct broadcast, the platform holder has confirmed.
Company president Shuntaro Furukawa said during a recent financial results briefing that the online presentation will focus on games planned for release during the current fiscal year ending in March 2020.
Read our E3 2019 dates schedule for every conference and live stream date.
"Once again, Nintendo will not be hosting a large-scale conference for institutional investors, securities analysts, and the media," the executive said.
"Instead, we plan to continue our practice of the past few years, which is to release a video presentation discussing the games that are planned for release during the fiscal year, provide hands-on opportunities, and so on."
Major first-party games set for release on Switch in 2019 include Animal Crossing, The Legend of Zelda: Link's Awakening, Pokémon Sword & Shield, and Luigi's Mansion 3.
Furukawa also revealed that Nintendo Switch Online has almost 10 million subscribers.
During the financial year ended in March 2019, Switch sales hit 34.74 million units, surpassing lifetime N64 sales, and 23 Switch games sold over one million copies.
Following the earnings release, Furukawa also said Nintendo has no plans to announce new Switch hardware at this year's E3 in June.