Nintendo and HAL struggled to make a mainline 3D Kirby game for around 20 years
A new interview reveals the lengthy process behind getting Kirby "ready for 3D"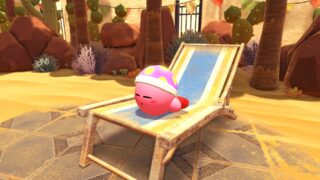 Nintendo and HAL Laboratory struggled for around two decades to make a 3D Kirby game, a new interview has revealed.
In an 'Ask the Developer' interview published on Nintendo's website, Kirby and the Forgotten Land general director Shinya Kumazaki explained the long road it took both companies to reach the first mainline 3D game in the series.
Kumazaki, who's been involved with the Kirby series at HAL Laboratory for 20 years, explained: "Looking back on the history of the Kirby series, there was a period of time where certain game concepts simply refused to come together."
The article then cites an older 2011 interview with the late Satoru Iwata, the former HAL and Nintendo president, in which it was revealed that after the release of Kirby 64 in 2000, the team made three 'lost games' that were never released, one of which was a 3D title.
In the 2011 interview, producer Shigefumi Kawase said this game "was an experiment with extremely challenging gameplay that placed Kirby in 3D space and allowed players to move around freely. But unfortunately, we weren't able to achieve the quality we hoped for and it never reached completion."
In the new interview, Kumazaki explained that the journey to make a 3D Kirby continued to the present day, with prototypes and smaller games (such as Kirby's Air Ride on the GameCube and Kirby's Blowout Blast on the 3DS) being made to test how a mainline 3D Kirby game could work.
"We kept hitting walls we couldn't climb over," Kumazaki said. "From [2000] on, our game prototypes shifted to a 'trial-and-error' approach. We played with unconventional gameplay angles through comparatively smaller games in the series as a way to further explore the concept of a Kirby-based 3D platformer.
"We still had plenty of unique challenges to overcome, though. Some in HAL Laboratory even felt that only 2D games should count as 'real' Kirby games, so to speak, so we weren't able to reach a point where we could deliver a complete 3D-platforming mainline Kirby title."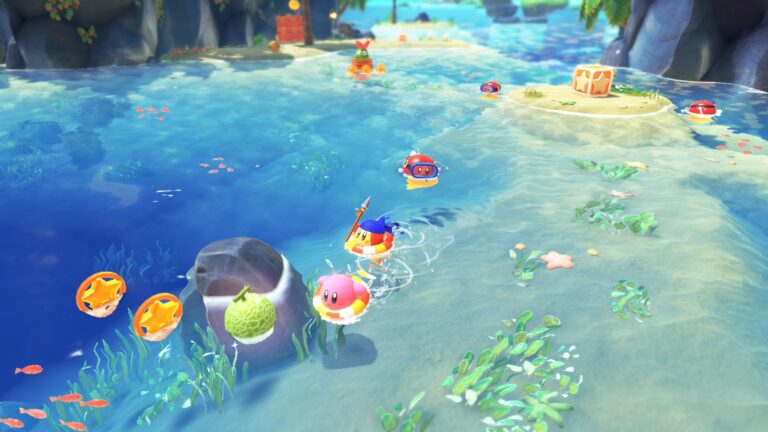 Game director Tatsuya Kamiyama added that Kirby had a particular set of issues that made the transition to 3D difficult.
"Personally, I thought that a Kirby game where you could freely explore a 3D space would be a lot of fun," he explained. "However, when it came to directing the game, realistically there were a lot of issues that needed to be solved.
"For example, we found that even the basic actions of inhaling, spitting out, or jumping didn't work as expected when simply put into 3D as is. So, we looked at Kirby's behaviour in past games, and spent a lot of time thinking about what to do to make a proper mainline Kirby game that can be enjoyed in 3D."
When asked for examples of things that made Kirby particularly problematic, he suggested: "The first challenge – and we knew this from the start – was that Kirby's character design was not a perfect fit for full 3D gameplay.
"Kirby's silhouette is perfectly round. When you're controlling him from behind, it can be hard to tell which direction he's facing at a glance."
Despite this, Nintendo's Kei Ninomiya, the associate producer on Kirby and the Forgotten Land, added that he was certain HAL would eventually figure out how to make Kirby a viable 3D hero.
"I watched that process unfold from the Nintendo side of things," he recalled. "As far as I was concerned, Kirby was already a perfect candidate for 3D platforming since the series features actions like jumping and hovering.
"I had worked with HAL Laboratory on several titles by that point, so I knew they were technically skilled and great at finding new ways to draw out Kirby's inherent appeal. It felt like I was just patiently counting the days until they eventually reached out and said, 'We're ready for 3D!'."
Ahead of its release on Friday, Kirby and the Forgotten Land has received widespread critical acclaim, with a current score of 85 on review aggregation site Metacritic.
VGC's Kirby and the Forgotten Land review calls it "another accomplished charmer from HAL's inhalatory hero," adding: "The platforming won't give Mario any restless nights, but the exuberant creativity around it makes for a bold, buoyant adventure."
Related Products
Other Products
Some external links on this page are affiliate links, if you click on our affiliate links and make a purchase we might receive a commission.