Nintendo adds a surprise online update to Super Mario Party
The 2018 game now offers online Mario Party for the first time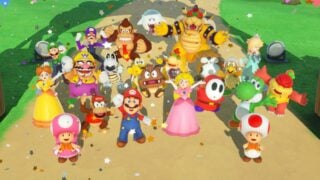 Nintendo has released a surprise update for Super Mario Party that adds online multiplayer to the game.
Super Mario Party, which was released for the Switch in October 2018, only featured local multiplayer in its main Mario Party and Partner Party modes.
The only online option at launch was a mode called Online Mariothon, where up to four players could compete in a series of five randomly chosen mini-games.
The free update released today, however, makes both the main Mario Party mode and the Partner Party mode (which sees two teams of two competing) fully online.
The news means Mario Party's main board game mode can now be played online for the first time in the series' history.
70 of the game's 84 mini-games can be played online, according to Nintendo. The only ones that are unavailable during online play are the 10 rhythm-based mini-games, and the four Toad's Rec Room games (because the latter requires two Switch handhelds to be placed next to each other).
Despite this new update, this isn't the first time a board game featuring Mario characters has been playable online.
Square Enix's Fortune Street, a Wii game that featured characters from the Mario and Dragon Quest series, offered online multiplayer from its release in December 2011 until the service was taken offline in 2014.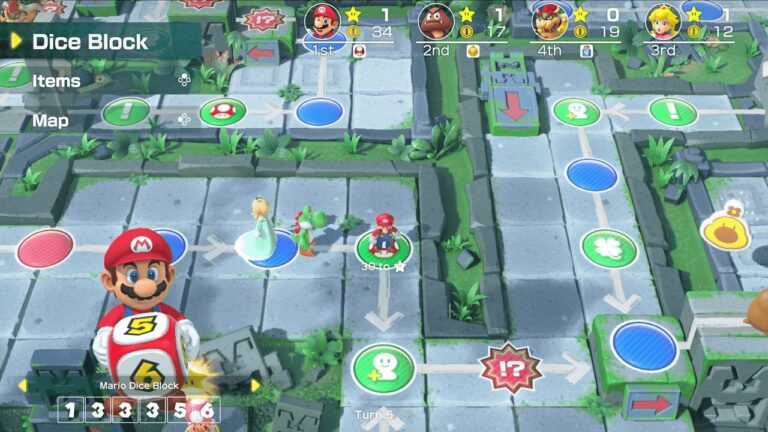 As with most online-supported Switch games, players need to have a subscription to Switch Online to play Super Mario Party online.
Launched in September 2018, the Switch Online service is required to play most Switch games online (Fortnite is a notable exclusion).
Members can also access a growing library of classic NES and SNES games, back up save data online, and receive special offers including free access to Tetris 99 and Pac-Man 99.