Ninja Gaiden's upcoming collection only includes Sigma games 'because Team Ninja lost data'
"There are only fragments that remain"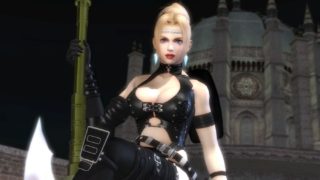 Team Ninja has explained that its upcoming Ninja Gaiden remaster collection only contains the 'Sigma' versions because it lost data for the originals.
Announced last month, Ninja Gaiden Master Collection will include Ninja Gaiden Sigma, Ninja Gaiden Sigma 2 and Ninja Gaiden 3: Razor's Edge, as well as "most" previously released DLC costumes, when it releases for consoles and PC in June.
The 'Sigma' variants of the action games were altered PlayStation 3 re-releases, and not the original Xbox 360 versions or their harder 'Black' follow-ups.
Speaking in the most recent Famitsu magazine, translated by Kotaku, Team Ninja brand manager Fumihiko Yasuda explained why the original games are not included in Ninja Gaiden Master Collection.
"I am aware there are pros and cons," Yasuda said. "For me personally, Ninja Gaiden II was my debut, and so I have a deep feeling for it. But there's another reason for this choice. To be honest, there are only fragments of the data that remain. We couldn't salvage them.

"However, when developing Sigma Plus and Sigma Plus 2 [for the PlayStation Vita], we got as much of this kind of data together as we could and organized it. Because we use utilize that is the reason why we selected Sigma."
The issue of game preservation was pushed into the spotlight this week, following a report claiming that PlayStation is set to close the PSP, PS3 and PS Vita stores, potentially making hundreds of digital games inaccessible.
Journalist Brittany Vincent argued in a VGC column that the games industry needs to increase its efforts for preserving video games, before more titles are lost to time.
"The medium is priceless – and while many of us were careless in its infancy, there's no real excuse these days not to archive every bit of the art form we've come to cherish, not with high fidelity capture cards, the ability to scan items and documents directly from our phones, and literal 3D printers," she wrote.
"If we don't want to see additional games lost to the sands of time, it's time to start getting serious about preservation – before it's too late."
Related Products
God of War Ragnarök (PS5)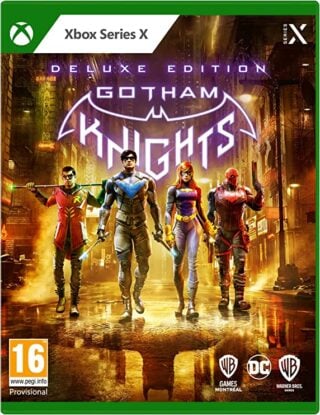 Gotham Knights - Deluxe Edition (Xbox Series X|S)
Other Products
Some external links on this page are affiliate links, if you click on our affiliate links and make a purchase we might receive a commission.