NieR fans gazumped as Automata's 'secret area' turns out to be an elaborate mod
"It was never meant to blow up this big", modder says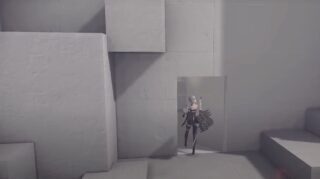 The mysterious new secret area that's been puzzling NieR: Automata fans for the past month has been revealed to be an elaborate hoax created by a team of modders, designed to show off their new modding tools.
The hidden area was first 'discovered' over a month ago when a Reddit user asked members of the Nier Automata Reddit why they were able to access the church when their friend couldn't. This was met with confusion as no such area was known to exist.
In the past few days though, the user has been posting a series of videos showing them going through an inaccessible door and into a twisted white corridor. Each video has confused the community more, with some speculating that the user was playing on version 1.0 of the game.
Adding to the confusion was the fact that the modding scene for Nier wasn't believed to be that advanced, certainly not to the point of reintroducing old content into a new area while integrating it into the game.
It has now been revealed, however, that the mystery was designed to show off exactly that – a new set of open-source modding tools that will allow the Nier community to create their own areas.
A stream on the group's Twitch channel, named ze34_zinnia, showed more footage of the 'hidden area' on Friday before dissolving to a message explaining that it was a mod.
"Everything we shared has been completely in-game, no editing was used," the message reads. "We have been loving all the discussions and theories – it has been an amazing journey."
The mod appears to have been created by a team of three people. DevolasRevenge designed the map, Woeful_Wolf developed the Blender tools and RaiderB developed the scripting tools.
"Over the following days we'll be releasing the new Blender addons and scripting tools, completely open source", the message reads. "We have so much more in store for you.
"DevolasRevenge will release the mod files if you'd like to finally enter the church yourself. Keep an eye out for more, especially RaiderB's upcoming mod which is already prepared."
Map designer DevolasRevenge added: "Thanks everyone for sticking along for the ride. Whether you expected this outcome or not, I hope you enjoyed the impact. It was never meant to blow up this big, but just to confuse a few people on Twitter."
Related Products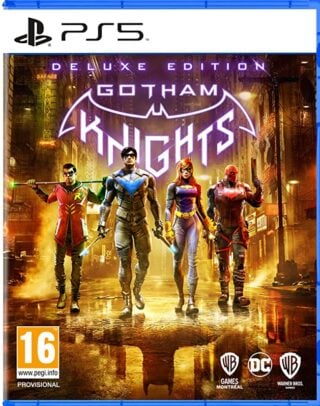 Gotham Knights - Deluxe Edition (PS5)
God of War Ragnarök (PS5)
Other Products
Some external links on this page are affiliate links, if you click on our affiliate links and make a purchase we might receive a commission.