NHL 22 brings the Frostbite engine to the series for the first time
The first trailer for EA's new ice hockey game shows a noticeable visual upgrade
EA has released the first trailer for NHL 22, revealing that the series is adopting the Frostbite engine for the first time.
The 31st instalment in the NHL series will feature a new gameplay engine powered by Frostbite, leading to what the official NHL 22 site claims are "huge visual upgrades that dramatically enhance realism".
Player likenesses have been updated, while subtler features like eye animations have been added to make the players look more lifelike.
Fans of the NHL games have been hoping EA would move the series to Frostbite for some time now, in line with its other major sports titles.
The FIFA series has been using the Frostbite Engine ever since FIFA 17, while NFL fans have been playing Frostbite-powered Madden games since Madden NFL 18, meaning NHL's move to the engine is arguably long overdue.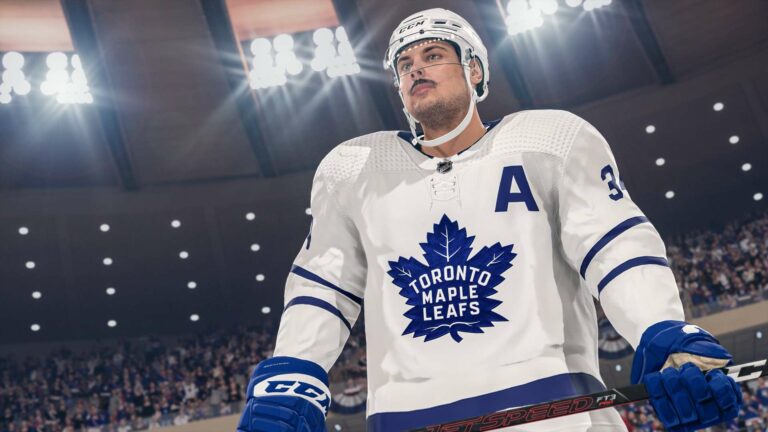 Instead, NHL games have been using the Ignite engine ever since the series debuted on Xbox One and PS4 with NHL 15.
As well as the new gameplay engine, NHL 22 will include a new feature called Superstar X-Factors. This gives certain players unique abilities that can be executed during games to give players the edge.
For example, the Chicago Blackhawks' Seth Jones has the Quick Pick move, which increases his puck interception rate and range, while the New York Rangers' Artemi Panarin gets the Make It Snappy move, which greatly boosts his power and accuracy when taking snap shots.
NHL 22 will be released on Xbox Series X/S, Xbox One, PS5 and PS4 on October 15.
As with FIFA 22, the standard edition of the game won't include both new-gen and previous gen versions. Only by buying the $99 X-Factor Edition will players get 'dual entitlement', meaning they get both the Xbox One and Xbox Series X/S versions, or both the PS4 and PS5 versions in their game library.