Next year's Summer Game Fest will be an in-person event
Creator Geoff Keighley says it will "bring the gaming community together"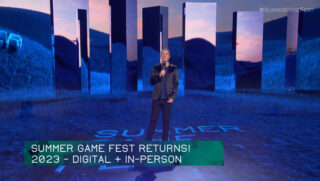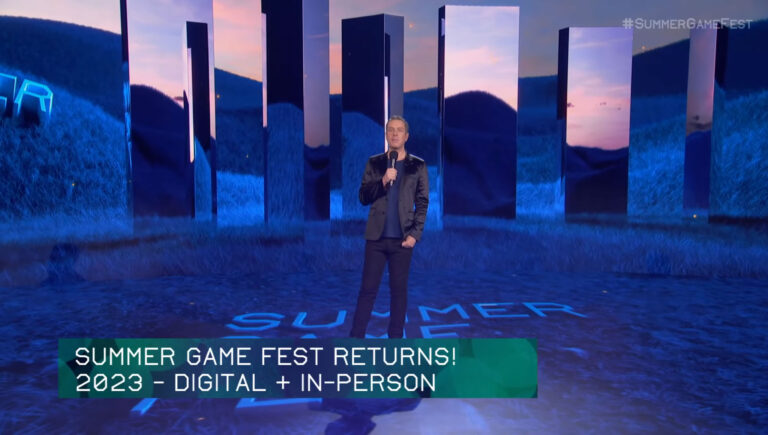 Next year's Summer Game Fest will be both a digital and in-person event, creator Geoff Keighley has confirmed.
At the end of the 2022 Summer Game Fest presentation, Keighley revealed that the 2023 show will have an in-person element.
"I'm excited to share that Summer Game Fest will return in June 2023 as a digital and an in-person event, to bring the gaming community together," Keighley said.
Assuming this means the event will be open to the public, this would mark the first time Summer Game Fest can be widely attended physically.
This week a small invite-only press event, Summer Game Fest: Play Days, is being held for members of the media, but it is not open to the public.
Summer Game Fest was originally launched in 2020 to help developers and publishers host presentations following the cancellation of E3 and Gamescom that year.
The event returned as a digital-only presentations in 2021, despite the return of both events.
E3's in-person event was cancelled for the third time in a row this year, with organiser the Entertainment Software Association citing health risks.
A couple of months later it was then confirmed that the digital version of E3 had been cancelled too.
The ESA went on to confirm its intentions to hold an event next year.
""We will devote all our energy and resources to delivering a revitalized physical and digital E3 experience next summer," it said.
"Whether enjoyed from the show floor or your favourite devices, the 2023 showcase will bring the community, media, and industry back together in an all-new format and interactive experience.
"We look forward to presenting E3 to fans around the world live from Los Angeles in 2023."