Next-gen game upgrades should be free, Xbox tells developers
Publishing sources reveal a multitude of options for selling Series X games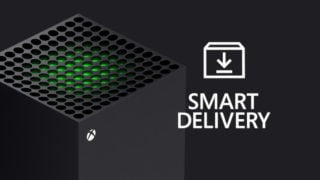 Xbox has told developers that they cannot charge players to upgrade their current-gen games to Xbox Series X versions as DLC, as an alternative to its free Smart Delivery scheme.
That's according to publishing sources with knowledge of Microsoft's next-gen policies, who told VGC that companies working on cross-gen games have been encouraged to offer both current and next-gen versions at no additional cost, either via Smart Delivery or their own schemes such as EA's Dual Entitlement.
However, developers and publishers who choose not to support Smart Delivery can still offer owners of current-gen games a discount on purchasing a second next-gen version of the game on the Microsoft Store. Theoretically, third-party publishers could also charge for physical game upgrades via their own schemes, such as via retailer promotions.
So far all games publicly announced as offering a next-gen upgrade, including FIFA 21, Cyberpunk 2077, Destiny 2 and Assassin's Creed Valhalla, are doing so free-of-charge.
However, it's understood Microsoft wants to give publishers and developers a multitude of options for how to sell their games across Xbox One and Xbox Series X, even if they don't adopt its recommended policies.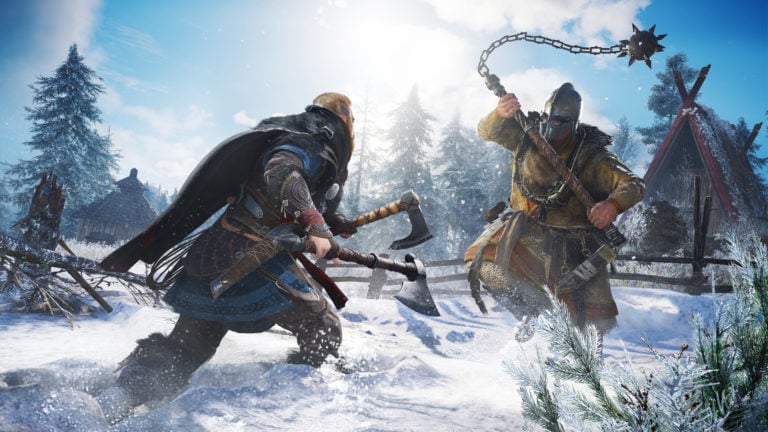 Xbox developers who don't support Smart Delivery also have the option of selling two-game 'cross-gen bundles', in disc or digital form, which include seperate Xbox One and Xbox Series X versions of a game.
This is the method 2K has decided to adopt with NBA 2K21, which won't offer any kind of upgrade scheme for current-gen owners looking to jump to next-gen, but will sell a $99.99/£84.99 bundle that includes both Xbox One and Xbox Series X, or PS4 and PS5 versions of the game.
In a statement sent to VGC, a Microsoft spokesperson said that "developers and publishers ultimately decide how they deliver their games, and we work with them to provide the best possible experience based on their needs."
Xbox's Smart Delivery initiative allows consumers to purchase a supported cross-gen game once, on either Xbox One or Xbox Series X, and unlock the other generation version at no additional cost.
This enables players to, for example, purchase Halo Infinite for Xbox One this holiday, then if they decide to purchase an Xbox Series X console at a later date, the fully optimized version of Infinite will unlock at no additional cost.
This is separate from Xbox Series X backwards compatibility, which will allow the next-gen console to run legacy Xbox One games with some performance benefits, but won't offer the same experience as the version built specifically for next-gen hardware, including features such as ray-tracing.
While all first-party Xbox Game Studios titles will support Smart Delivery, third parties can choose whether to support it or not.
Cross-gen games that do not support Smart Delivery will be treated separately within the Xbox ecosystem, VGC was told, with only certain Xbox Live elements – such as multiplayer – unifying the generational versions. For example, both NBA 2K21 and FIFA 21, which operate outside of the Smart Delivery ecosystem, do not share certain save data across generations.
In comparison, Smart Delivery games will share a single SKU, all Xbox Live elements – including saves, achievements and more – and launch the correct versions for each console regardless of which generation's game disc is inserted.
Because of the way cross-gen game SKUs work, VGC was told that games that do not support Smart Delivery upon release on Xbox One and Series X will not be able to then add support for the scheme at a later date. This does not include games that support Smart Delivery but have staggered releases, such as Cyberpunk 2077 which will release on Xbox One first and then on Series X in 2021.
While PlayStation is reportedly not pushing its own Smart Delivery style initiative and instead leaving next-gen upgrades entirely up to developers, so far PS5 games have matched Xbox's free upgrade policy.
When it releases in 2021, Grand Theft Auto Online will be available on PS5 for free for a short period, before being sold as a standalone game. Marvel's Avengers, Cyberpunk 2077 and FIFA 21 will also offer free upgrades from PS4 to PS5.
A Microsoft spokesperson told VGC: "At Xbox, the player is at the center of everything we do, which is why we're committed to supporting exclusive Xbox Game Studios titles, including 'Halo Infinite,' with Smart Delivery, providing the best available version for whichever console you choose to play on.
"It will be up to individual developers to determine whether they implement Smart Delivery, and they can choose to use it for titles that will release on Xbox One first and come to Xbox Series X later.
"In addition, developer feedback was a top priority when the team created Xbox Series X and the development tools that go with it, which means the tools used to build games on Xbox Series X are the exact tools used to build games on Windows 10 PC, Xbox One and the cloud.
"This makes it as easy as possible for developers to ship games across multiple devices, while taking advantage of the unique capabilities of the specific device that they're on. That is also why we offer a suite of features and capabilities in how to distribute content, including Smart Delivery, for developers to take advantage of on Xbox.
"However, developers and publishers ultimately decide how they deliver their games, and we work with them to provide the best possible experience based on their needs."
Related Products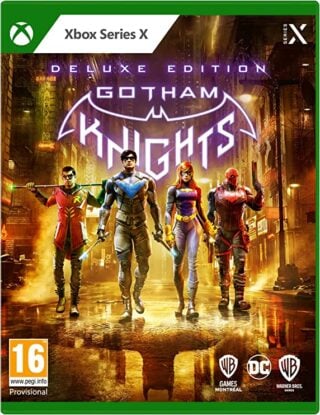 Gotham Knights - Deluxe Edition (Xbox Series X|S)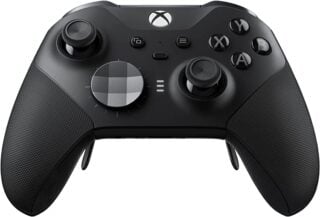 Xbox Elite Series 2 Wireless Controller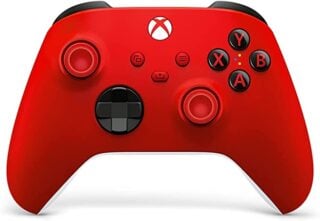 Xbox Wireless Controller - Pulse Red
Other Products
Some external links on this page are affiliate links, if you click on our affiliate links and make a purchase we might receive a commission.