Next Assassin's Creed game 'is all about Vikings'
Report also claims Watch Dogs 3 will be set in London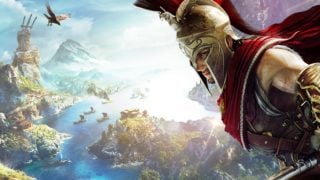 The next Assassin's Creed game will reportedly feature a Norse setting and Viking storyline.
Two independent sources said to be familiar with the game told Kotaku that the project, codenamed Kingdom, is scheduled for release in 2020.
The site reported what it'd been told after it emerged that recent Ubisoft release The Division 2 features what appear to be in-game teasers for the upcoming Assassin's Creed title.
Over the weekend Division 2 players uncovered in-game items featuring a Norse character holding what looks like an Apple of Eden, the technology central to Assassin's Creed lore.
Kotaku's report also claims the unannounced Watch Dogs 3 will be set in London. This was hinted at in a post-release Watch Dogs 2 patch, which expanded the title's ending and included references to the Brixton area of the city.
Following the success of 2018's Assassin's Creed Odyssey, which was officially revealed at last year's E3, Ubisoft has said there won't be a new mainline entry in the Assassin's Creed series in 2019.
However, a holiday 2020 return for the series could see the next entry in the franchise debut on next-gen consoles.
Assassin's Creed III Remastered recently released on Xbox One, PS4 and PC, while a Switch version is scheduled for release in May.
Ubisoft's E3 2019 press conference will take place on Monday June 10.