New Xbox game ratings may provide further evidence of an upcoming Series S reveal
Less powerful next-gen Xbox console expected to be announced in due course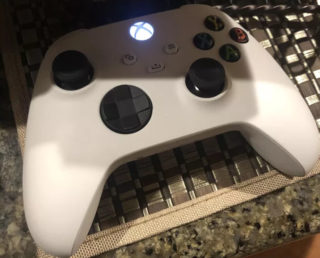 Recent software classifications by international ratings bodies may offer further evidence that Microsoft is planning to announce a second next-gen Xbox console.
As reported by multiple media outlets including VGC, the console codenamed Lockhart—or Xbox Series S, as it looks set to be called—is a less powerful version of Xbox Series X that will likely target cost-conscious consumers.
The unannounced console was seemingly referenced on official Microsoft merchandise on two occasions in August, and recent software classifications may offer further evidence of an upcoming Xbox series S reveal.
Now ESRB ratings for games including Assassin's Creed Valhalla and Call of Duty: Black Ops Cold War list 'Xbox Series' as the next-gen Microsoft platform. This hasn't always been the case, as other titles recently rated by the ESRB including G.I. Joe: Operation Blackout and Watch Dogs Legion list 'Xbox Series X' as the platform.
European classification body PEGI also currently lists 'Xbox (2020)' as a next-gen platform rather than Xbox Series X (thanks, @macos380).
Lockhart development kits are understood to have been with studios for several months, with next-gen Xbox developers expected to support both Series X and Series S in a setup similar to the existing Xbox One X and Xbox One S consoles, and PlayStation 4 and PlayStation 4 Pro.
Series S is reportedly designed to appeal to cost-conscious players and is said to target 4 teraflops of computing power compared to the Series X's 12. While less powerful, Series S could offer next-gen features including faster SSD loading speeds and limited ray tracing capabilities.
It was previously claimed that the console would ship with a faster CPU, no disk drive and target 1440p gaming.
In July, Microsoft confirmed it would halt production of its Xbox One X and Xbox One S All-Digital Edition consoles, seemingly in preparation for the arrival of Xbox Series S.