New Xbox Game Pass titles confirmed for console and PC
Tekken 7, Sword Art Online: Fatal Bullet, Frostpunk and FTL: Faster Than Light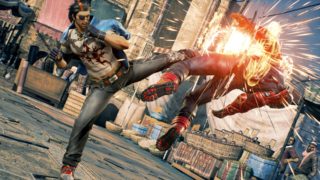 Microsoft has announced the next wave of Xbox Game Pass titles for console and PC.
Following Friday's release of Grand Theft Auto V, console subscribers will receive access to Sword Art Online: Fatal Bullet and Frostpunk: Console Edition on January 9.
Tekken 7 will join the subscription service on January 16, while Lego City Undercover and Just Cause 3 will be removed later this month.
Titles "coming soon" to Xbox Game Pass for PC include Frostpunk and FTL: Faster Than Light.
Xbox Game Pass Ultimate launched in June, combining Xbox Live Gold membership with Xbox Game Pass for console and PC.
January's Xbox Live Games with Gold titles include Styx: Shards of Darkness, Batman: The Telltale Series, Tekken 6 and Lego Star Wars II: The Original Trilogy.
Xbox's Game Pass is "not an experiment" and will be present on whatever products the platform holder introduces in the future.
That's according to Microsoft's gaming services marketing head Ben Decker, who recently claimed that both small and large games have benefited significantly from being part of the service.