New Steam Game Festival to include over 500 free game demos
Week-long event taking place in early February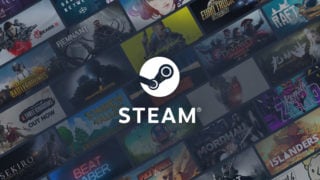 The Steam Game Festival, a digital event offering access to demos of unreleased PC games, will return in February 2021.
"Explore over 500 free game demos, watch developer livestreams, and chat with developers about the games they are making," reads an official announcement.
The Steam Game Festival will begin on February 3 at 10am PT/1am ET/6pm UK and run until February 9.
To promote the event, Valve released the following trailers showing off a number of demos set to be included across a variety of genres.
The Steam Game Festival originally premiered as a spin-off to The Game Awards in December 2019, before returning in March, June and October 2020.
The first Steam Game Festival featured limited time demos of 14 unreleased games coinciding with the annual awards show.
The second offered demos of some 40 titles originally scheduled to be shown at GDC before its cancellation, while the summer edition included over 900 demos.
The format also expanded to Xbox in July 2020, when over 60 demos of unreleased games were available to sample for one week.
Steam owner Valve is currently standing trial accused of patent infringement in a case centred on designs included in its Steam Controller.