New Steam feature will add online support for local multiplayer games
Remote Play Together entering beta in late October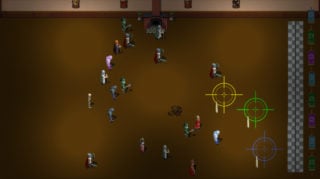 Steam is to introduce a new feature which allows two or more users to play local multiplayer games together online as if they were playing in the same room.
Designed to add value to shared-screen or split-screen games which don't have native online capabilities, the 'Remote Play Together' feature streams your screen to other players while capturing their inputs and streaming it back to you, Valve's Alden Kroll tweeted.
"All local multiplayer, local co-op, and split-screen games will be automatically included in the Remote Play Together beta, which we plan to launch the week of October 21," Valve said in an email to Steam developers (via Reddit).
"Only the host needs to own the game, and can invite remote friends to play online," tweeted Hidden in Plain Sight developer Adam Spragg.
Valve is currently running an open beta for its new Steam library, which it says has been revamped to make it "better looking, more relevant, and more powerful".
The new library home gives users quick access to game updates, recently played titles, friends activity and collections, among other features.