New Spider Man Miles Morales details: Venom attacks, zero loads, updated Photo Mode and more
Next-gen Performance and Fidelity modes also detailed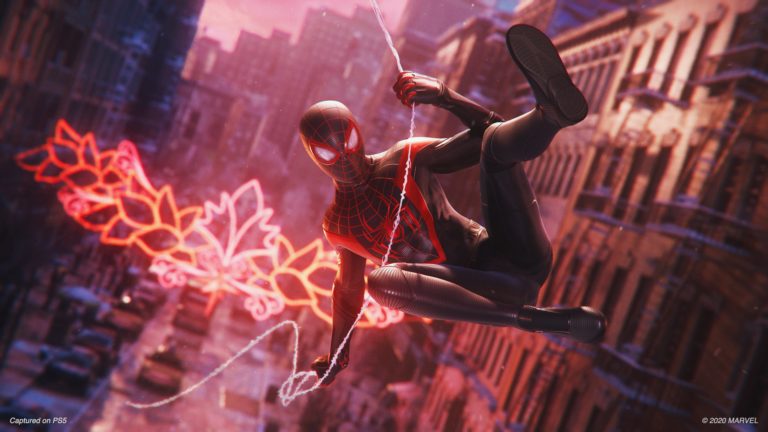 An in-depth Spider-Man Miles Morales preview has been published in the latest issue of Game Informer, revealing plenty of fresh details about the upcoming PS4 and PS5 game, including some story spoilers which we've covered after the first image below.
The PS5 version of the game can be played in Performance Mode at 4K/60fps, or in Fidelity Mode at 4K/30fps. Fidelity features ray-tracing and other visual effects not included in Performance, which replaces ray-tracing with screen-space reflections.
The entire game is said to be load-free on PS5, even if players fast travel. On PS4, the game runs at 1080p/30fps and at 4K/30fps on PS4 Pro. The current-gen versions feature the same load screens as the ones in Marvel's Spider-Man.
The game's new Photo Mode now features the ability to customise lighting. Players can move and place up to three lights to create ideal settings for their shots, while a selection of new selfie poses, stickers, frames and "other little things" are included, according to the magazine.
Swiping left on the DualSense's touchpad brings up a phone, where players can find the new Friendly Neighbourhood Spider App. This essentially replaces the police scanner from the first game and allows players to browse crimes and activities without entering a menu.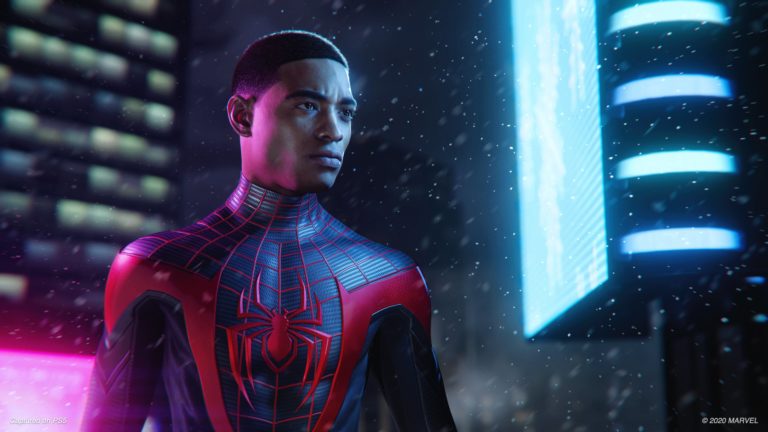 Game Informer reveals that the game's first boss fight sees Miles facing off against Rhino after the villain escapes from a cargo container transporting him through Harlem. The mag describes the set piece as "far larger in scope than anything seen in the first game".
Insomniac creative director Brian Horton told Game Informer that Miles won't come up against as many villains as Peter did in PS4's Spider-Man. Another antagonist in the game is the Tinkerer, a Marvel Comics villain created in 1963, who has been reimagined as a youthful, athletic woman who speaks through a modulated voice and fires tendrils from her wrists.
Players can perform unique Venom attacks by holding L1 and pressing face buttons. These attacks are said to transform Miles into "an entirely different Spider-Man" who glows and sizzles on the battlefield.
Players must fill up a Venom Meter (which is like Peter's Focus Meter) in order to use them, and they'll inflict bonus secondary damage on enemies via an effect called Venom Stun. One move, Venom Jump, propels Miles 15 feet into the air, while Venom Punch is described as a devastating charge attack.
Stealth is also said to have been improved, with Miles able to activate temporary camouflage and take down enemies from new angles.
Players unlock a number of suits as they progress through the game and Game Informer encountered six in its demo, including the 2020 Suit, which is described as "like something from a Deadmau5 concert".
While Marvel's Spider-Man's The City That Never Sleeps DLC included three story chapters, Insomniac reportedly refused to be drawn on any DLC plans it might have for Spider-Man Miles Morales.
Creative director Horton also suggested that story threads from the first game like the Venom and Green Goblin teases might not get resolved in this chapter.
Related Products
Other Products
Some external links on this page are affiliate links, if you click on our affiliate links and make a purchase we might receive a commission.