New Skull and Bones details have seemingly leaked
Including information on ship tiers, player progression and customisation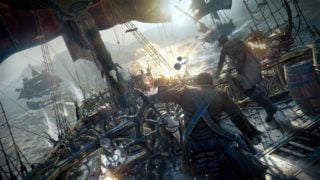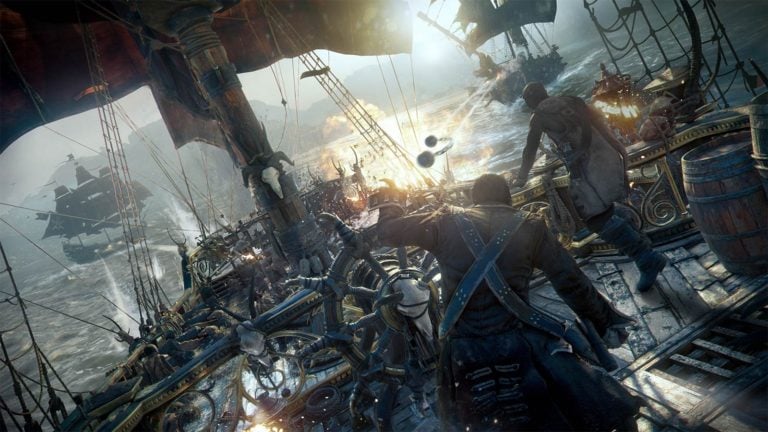 New details about Ubisoft's long-delayed open-world pirate game Skull & Bones have seemingly leaked.
According to Tom Henderson, who has built a reputation as a reliable source for games industry leaks, Skull & Bones sees players begin the game capable of building only a raft.
Players will later be able to make a small fishing boat, enabling them to explore the open sea for the first time.
To obtain their first pirate ship, players will need to collect resources and complete various quests to boost their character's reputation.
Player progression is said to based on the amount of money received from completing jobs, raids and cargo runs, and from plundering settlements.
Skull & Bones reportedly includes five ship tiers seemingly based around size, and ships fall into one of three different categories: cargo, combat, and exploration.
Ships are tied to purchasable blueprints, but players also require resources like wood, metal and fibre to construct them.
They can also be upgraded at a price with things like armour, smelteries and storage boxes, while various elements are customisable including their sails and wheels.
The game is set in the Indian Ocean and includes a fictional pirate haven reportedly modelled on the island country of Madagascar.
It's claimed that the on-land sections of the game, in which players interact with NPCs in hideouts or safe havens, play out in third person and don't feature any combat or parkour elements.
Announced at E3 2017, Skull & Bones is the first title led by Ubisoft's Singapore studio. It was originally scheduled for a late 2018 release, but it has now been delayed in four consecutive years.
Ubisoft said in September 2020 that it was pursuing a "new direction" with Skull & Bones. Confirming an earlier VGC exclusive, the game's new creative director Elisabeth Pellen said Ubisoft Singapore had "dreamt something bigger" and that fans would see the game again sometime in 2021.
Most recently, Ubisoft announced in May that Skull & Bones would be released during its next fiscal year beginning in April 2022.
It was reported last month that Ubisoft Singapore was under investigation due to allegations of sexual harassment and discrimination.
Last year, Ubisoft Singapore managing director Hugues Ricour was replaced following misconduct allegations and left the studio, but he continued to remain employed by Ubisoft.
Related Products
Other Products
Some external links on this page are affiliate links, if you click on our affiliate links and make a purchase we might receive a commission.