New Saints Row video offers a look at actual gameplay, following fan criticism
Volition gives players the first proper look at the game in action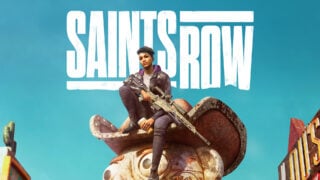 A new trailer for Saints Row sheds more light on how the game looks in action, following criticism of the game's CGI reveal trailer from some fans this week.
The new seven-minute video features interviews with members of the Volition development team, and breaks down the three characters the player's 'Boss' character teams up with to form the Saints.
It also explains the three main rival factions in the game, and shows how they differ in appearance and characteristics.
Finally, it highlights the customisation options the player has for their Boss character, as well as the way players can customise their own home bases and decide which criminal enterprises will be run from them.
"You're making your character the way you want to, you're building your criminal empire the way you want to, you're earning money the way that you want to," explains design director James Hague in the video.
"All that together leads to the [game's] philosophy of being self-made."
Chief creative officer Jim Boone adds: "It is this weird combination that I don't see in any other games out there of humour, over-the-top and bad-ass".
The Saints Row reboot was officially announced with a CGI trailer during the Gamescom Opening Night Live event on Wednesday.
Simply titled Saints Row and set for release in February 2022, the game is set in a south-western American region called Santo Ileso.
The player is part of a group of criminals named the Saints, who are trying to make it as a new crime syndicate in the region.
The initial trailer was met with division among fans of the series, and currently has more dislikes than likes on YouTube.
Despite this, developer Volition has made it clear that it isn't going to change the vision it has for the game based on the initial reaction to the trailer.
VGC was shown an extended look at Saints Row gameplay recently. In our Saints Row preview, we said: "The extended presentation we were shown behind closed doors has us eagerly anticipating the game's release in February, as long as the standard of quality we were shown is maintained throughout the course of the entire game.
"Volition's attempt to breathe new life into Saints Row – by technically breathing old life into it – may just pay off, and while it may not promise to be quite as ridiculous as the fourth game's alien-battling nonsense, what we've seen reassures us that there should still plenty of fun to be had."