New Pokémon Scarlet and Violet trailer shows off rideable legendary Pokémon
New Terastal raids have also been detailed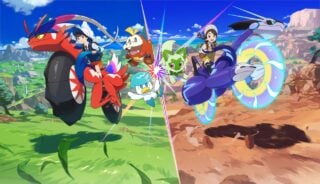 A new Pokémon Scarlet and Pokémon Violet trailer has shown off rideable legendary Pokémon as well as more of the Paldea region.
Players will be able to traverse Paldea using new legendary Pokémon Koraidon (exclusive to Scarlet) and Miraidon (exclusive to Violet), which they'll be able to ride, fly and sail on.
Trainers will embark on a "treasure hunt" which will serve as one of the main storylines. Traditional Pokémon Gyms and Gym Leaders are also in the game, however, unlike in most Pokémon games, they can be approached in any order.
Pokemon Scarlet and Violet Guides:
Pokemon Scarlet and Violet walkthrough, tips, and Pokemon locations | Roaring Moon location | Iron Valiant location | Shiny sandwich recipes | Pokemon Scarlet and Violet Legendaries | How to find Shiny Pokemon in Scarlet and Violet
The latest video, which is viewable above, also showed off some new Pokémon including Paldean Wooper, a fresh variation of a Pokémon from Gold & Silver.
Fidough is a small dog made out of bread and Cetitan is a large ice-type Pokémon.
Terastal Pokémon were also introduced, which is a new mechanic which changes the design and stats of your Pokémon. Terastal Pokémon are crystal-like, and feature changes to their appearance, such as flowers and balloons on their heads.
Every Pokémon in the region will be able to Terastalize, and doing so will increase their stats. In certain cases, Pokémon may adopt new types as part of this process.
Terastal Raid Battles will also be part of the game and will allow up to four players to battle powerful Terastal Pokémon as part of a group.
Unlike raids in Pokémon Sword and Shield, players will be able to attack in any order, and at any time they want, which is similar to how the mechanic works in Pokémon Go.
It was previously confirmed that Pokémon Scarlet and Violet will let up to four players explore its open world together freely.
Pokémon Scarlet and Pokémon Violet will be released worldwide on November 18, 2022.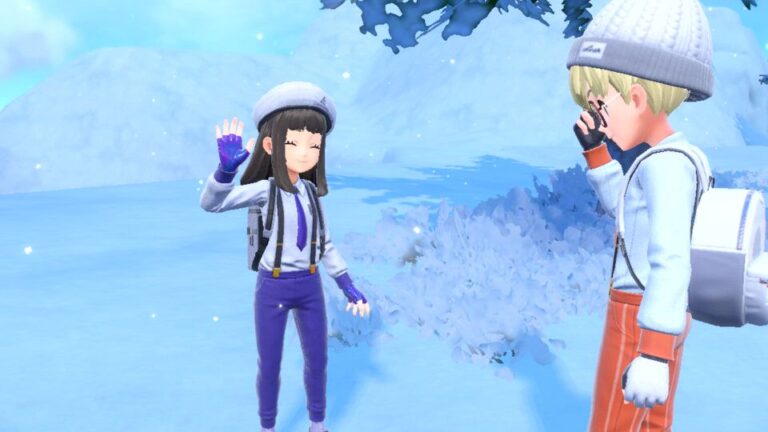 Nintendo recently claimed that it sold almost 35 million Pokémon games during its last fiscal year ended in March 2022.
The Pokémon Company announced last week that London's pop-up Pokémon Center will return in August.
Related Products
Other Products
Some external links on this page are affiliate links, if you click on our affiliate links and make a purchase we might receive a commission.