New Plants vs. Zombies shooter is available to play today
Battle for Neighborville to focus on social elements
Electronic Arts and PopCap have announced Plants vs. Zombies: Battle for Neighborville and it's available today via an early access version.
Battle for Neigborville is a class-based shooter in the mould of the Garden Warfare games, only this time it features social regions and a significant amount of customisation.
Players will explore three free-roam regions, including the central location of Neighborville Town Center, and battle with 20 customisable character classes, including returning favourites like Peashooter and Chomper, along with some new additions such as Night Cap and Electric Slide.
The character roster also includes a Team Play class for each faction, Oak and Acorn, and Space Cadet. Additionally, players can join forces in split screen couch co-op and online co-op across every mode.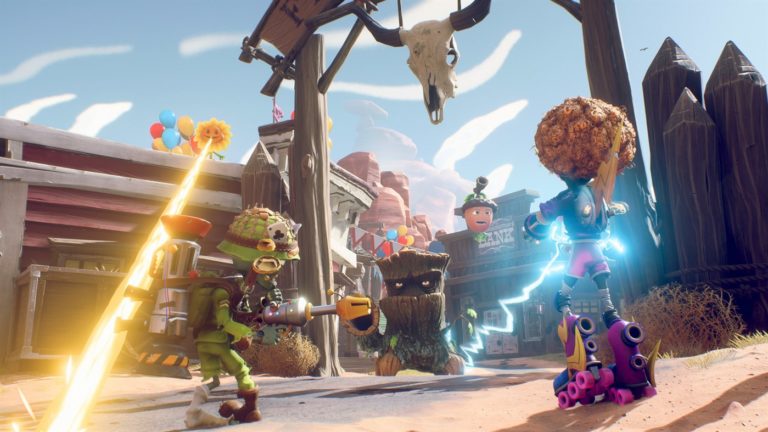 The "Founders Edition" of the game is available to purchase now on Origin, Xbox and PlayStation stores for $30 / £25 until September 30, ahead of the game's official release on October 18.
Players will earn exclusive rewards for the first 4 weeks when they log in and regular content drops will add up to 20 customisable character classes, 3 free-roam regions, one PvE mode and 6 PvP modes, including Battle Arena.
"Keep in mind, PvZ: Battle for Neighborville's modes and features are already final," EA said in a statement.
"By giving our biggest fans a chance to come in now, we'll be polishing performance as you play to ensure our scaled experience is running at peak levels for launch and beyond, making the PvZ: Battle for Neighborville experience the best it can be. Thanks, neighbor!"