New mode and double XP coming ahead of Black Ops Cold War and Warzone Season 3
Activision says Treyarch will begin teasing the new season imminently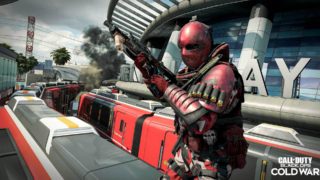 Activision has confirmed some of this week's Call of Duty Black Ops Cold War and Warzone updates ahead of the launch of Season 3.
Thursday's Black Ops Cold War update will introduce a new version of Gun Game called Blueprint Gun Game, which sees players cycling through 20 different weapon blueprints.
A new Black Ops Cold War and Warzone double XP weekend will then launch the following day, offering double XP, double Weapon XP, and double Battle Pass XP.
More Call of Duty:
Modern Warfare 2 release date | Best Vanguard loadout | Call of Duty Vanguard review | Modern Warfare 2 (2022) details | Best Warzone loadout | Warzone best sniper | Warzone best SMG | Warzone best Stoner 63 | Warzone best AK-47 | Warzone best Bullfrog
The event is scheduled to begin at 10am PT / 1pm ET / 6pm BST on April 16 and run for 72 hours until April 19.
"And with Season Three right on the verge of dropping, be on the lookout for a tease of what's to come in Black Ops Cold War from Treyarch," Activision said on Monday.
UPDATE 13/04/21: Activision has begun teasing next week's highly anticipated launch of Warzone Season 3, which will refresh the battle royale game's Verdansk map.
ORIGINAL STORY CONTINUES: Footage of the game's yet to be announced new map was recently revealed in a leaked live-action advert for Warzone Season 3.
As first reported by VGC in February, at the end of Black Ops Cold War and Warzone Season 2, the battle royale game will finally transition to the new map.
The change will be marked by an explosive in-game event on April 22, designed to narratively transition Warzone from the Modern Warfare era to a Cold War era setting more in line with the most recent premium series release.
It appears that the new map will be an evolution of Verdansk, rather than an entirely new design.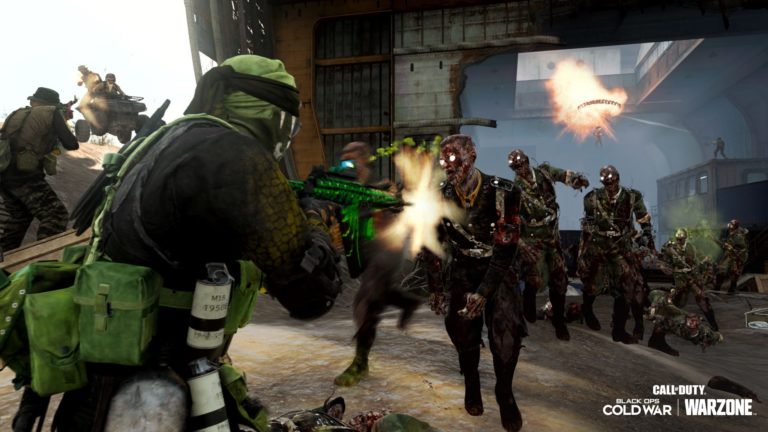 This year's new Call of Duty game will be led by Sledgehammer Games and set during World War 2, according to reports VGC understands to be accurate.
Call of Duty WW2: Vanguard is expected to return to the Modern Warfare 2019 engine, 'IW8', which also powers Warzone, after last year's Cold War switched to an upgraded version of Treyarch's Black Ops 4 technology.
Call of Duty WW2: Vanguard will likely share weapons and progression with Warzone, but it's unclear how deep the integration with this year's game will go, due to both scheduling issues and the significant change in time setting.
With Sledgehammer's premium game due out later this year, Warzone likely won't see a similar map revamp to coincide with the upcoming game until at least 2022, if at all.