New Mario Kart Tour characters confirmed for Paris event
Shy Guy (Pastry Chef) and Toad (Pit Crew) coming Wednesday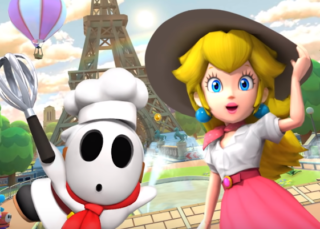 New characters have been announced for Mario Kart Tour's Paris event, which starts on Tuesday PT or Wednesday CET.
In addition to the already announced Peach (Vacation), the Paris Tour will add Shy Guy (Pastry Chef). Both of these characters will be the Spotlight drivers for the event, meaning they will be significantly rare and time-limited.
In addition, Toad (Pit Stop) will be added with the Paris tour but won't be limited to the event.
The Paris tour starts on November 5 at 10pm PT (6am BT).
The mobile racer's tours are fortnightly events which add a new course and unlockable content, often based on a real world location such as London, Tokyo and Paris.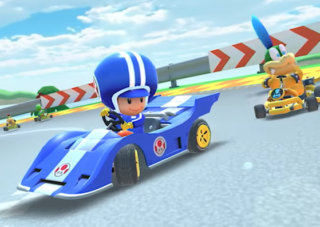 The most recent Mario Kart Tour event was the Halloween tour, which added a number of unlockables themed around Luigi's Mansion.
Mario Kart Tour launched on September 25 and broke records with 90 million downloads in its first week. It went on to clear 123 million downloads in its first month, making it by far Nintendo's most successful mobile title in terms of first month installs.
DeNA will hold a beta test for "real-time" Mario Kart Tour multiplayer in December, the game's developer has announced. The beta test will be limited to subscribers of the game's paid Gold Pass.