New indie games coming to Switch include timed exclusives Eastward and Bomb Rush Cyberfunk
Seven titles, including Axiom Verge 2, also hit Nintendo's console today
Nintendo used Wednesday's Indie World presentation to show off a host of games coming to Switch.
Highlights of the show included the announcement that acclaimed music puzzle game Tetris Effect is coming to Switch in October, and the surprise launch of Axiom Verge 2 today.
Six other games shown during the event also hit Switch today: Boyfriend Dungeon, Necrobarista: Final Pour, Islanders: Console Edition, Garden Story, Slime Rancher: Plortable Edition, and Curious Expedition 2.
Other games featured in the showcase included card-based RPG Loop Hero, Metal Slug Tactics, Jet Set Radio spiritual successor Bomb Rush Cyberfunk, and Eastward, with the latter pair of titles set to release for Switch as timed console exclusives.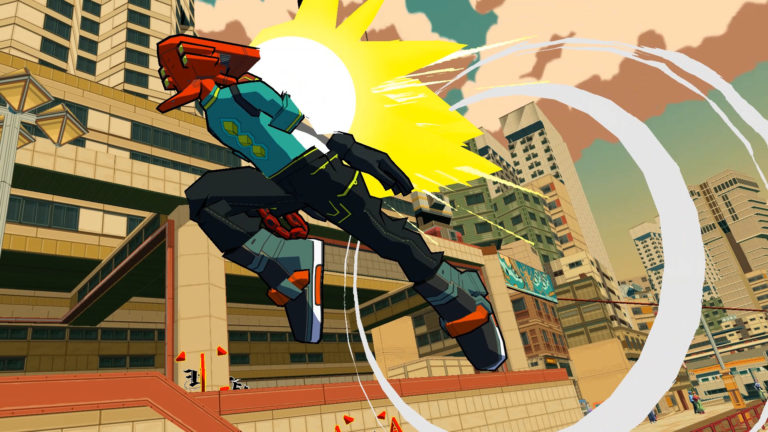 A full list of games shown during today's Indie World presentation (which you can rewatch in full above) follows, along with a selection of trailers:
Bomb Rush Cyberfunk from Team Reptile (2022)
Axiom Verge 2 from Thomas Happ Games LLC (out today)
Eastward from Pixpil / Chucklefish (September 16)
TOEM from Something We Made (this fall / autumn)
Shovel Knight: Pocket Dungeon from Vine / Yacht Club Games (winter 2021)
Metal Slug Tactics from Leikir Studio / Dotemu (2022)
Tetris Effect: Connected from Monstars Inc., Resonair and Stage Games / Enhance (October 8)
FAR: Changing Tides from Okomotive / Frontier Foundry (early 2022)
Loop Hero from Four Quarters / Devolver Digital (winter 2021)
Boyfriend Dungeon from Kitfox Games (out today)
Necrobarista: Final Pour from Route 59 / Coconut Island Games (out today)
Islanders: Console Edition from GrizzlyGames / Coatsink (out today)
Garden Story from Picogram / Rose City Games (out today)
Slime Rancher: Plortable Edition from Monomi Park (out today)
Curious Expedition 2 from Maschinen-Mensch / Thunderful Publishing (out today)
Hundred Days – Winemaking Simulator from Broken Arm Games (winter 2021)
Gang Beasts from Boneloaf (winter 2021)
ASTRONEER from System Era Softworks (January 2022)
LumbearJack from Finalboss Games / Armor Games (2022)