New Horizon Forbidden West details: free climbing, terrain and climate types, workbenches and more
Fresh information about the upcoming sequel revealed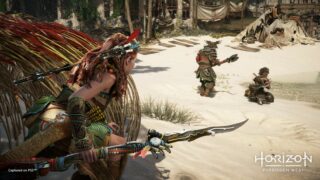 New Horizon Forbidden West details have been revealed following Sony's recent gameplay showcase.
Guerrilla Games showed almost 14 minutes of Horizon Forbidden West gameplay last week, revealing some of protagonist Aloy's new moves, including the ability to use a grappling hook, a shield glider, and a diving mask for underwater sections.
In a follow-up interview with Game Informer, Guerrilla said there's even more traversal equipment the studio has yet to reveal, and talked up Aloy's new free climbing abilities.
"There is more than that and there is also the free climbing that we added to Forbidden West," said game director Mathijs de Jonge. "Compared to the previous game, you are now completely free to climb anywhere on any rocks or mountains or cliffs, so we've really opened up the world and made it more inviting to explore."
In a separate IGN interview, de Jonge said that free climbing is somewhat limited inside settlements. "There is more hand-placed, controlled exploration going on there. But outside of the settlements, in the open world, you can climb anywhere."
While the San Francisco environment showcased last week is of a tropical nature, Forbidden West narrative director Benjamin McCaw suggested players will get to explore numerous biomes in the sequel, including one which should please fans of the first game's The Frozen Wilds DLC.
"We can't go into detail other than to say that, you see in San Francisco you've got this kind of warm, almost tropical climate, and there's a portion of the map that's devoted to that, but that's only one of many, many terrain types and climate types that you're going to see in the game," he told Game Informer. "It's going to run the gamut, so if you like The Frozen Wilds, there's some pretty cold places you'll get to visit and there'll be some surprises as well."
de Jonge also told IGN: "The map is a little bit bigger, but in general, we've really looked at increasing the density, and adding more content, making sure there's a lot more to do for the player across the map, and then making that content also engaging by telling little micro-stories."
Elsewhere in the Game Informer interview, de Jonge said the skill tree has been completely overhauled and "the melee weapon and the melee systems have been greatly expanded. We now have different combos which you can acquire through the skill tree".
He also touched on the new workbench feature. Players must go out and acquire resources from nature (animals, plants or machines) and bring them back to workbenches located in settlements to upgrade weapons and outfits. "It's a lot more elaborate than what we had before with just the mods that you could slot into a weapon," he said.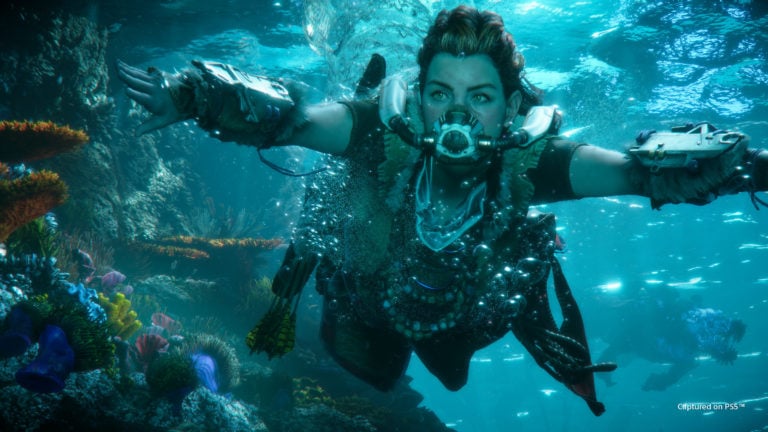 On Thursday, PlayStation Studios boss Hermen Hulst refused to rule out the possibility of Horizon Forbidden West joining Gran Turismo and God of War Ragnarök by being delayed to 2022.
"For Horizon, we think we are on track to release this holiday season. But that isn't quite certain yet, and we're working as hard as we can to confirm that to you as soon as we can," he said.
On this subject, de Jonge reiterated recent comments that "development is on track", but he told Game Informer the studio doesn't want to announce a release date until it's "super confident" it can hit it, and so asked for "a little bit more time" to confirm when exactly the game will come out.
Related Products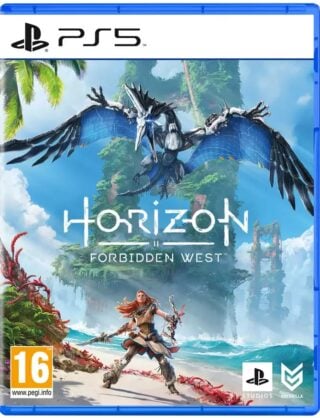 Horizon Forbidden West (PS5)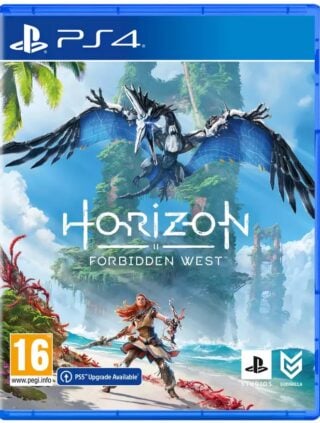 Horizon Forbidden West (PS4)
Other Products
Some external links on this page are affiliate links, if you click on our affiliate links and make a purchase we might receive a commission.