New Dying Light 2 patch 'fixes the death loop bug' and adds a backup save system
It's now available for PC, with console updates to follow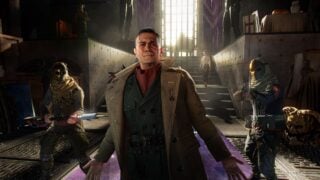 Techland has released a new Dying Light 2 update for PC which reportedly fixes a bug that has been causing players to get stuck in an infinite death loop.
The bug, which has yet to be fixed on consoles, occurs when a player dies during a quest within a restricted area and gets respawned elsewhere on the map without enough time to get back to the previous mission area.
Techland said Wednesday's update prevents new cases occurring and fixes existing ones.
Dying Light 2 Stay Human - The Reason - Official Gameplay Trailer
It also introduces a backup save system and adds support for the block, active landing, and jump attack keyboard rebindings.
"Backup Save system is an in-game feature that allows you to load a save based on the previous main storyline progress," Techland explained.
"Doing a rollback will revert you to a state of the game from that Backup Save. You unlock new Backup Saves as you progress through the main storyline."
A fix for the death loop issue on consoles is still being worked on. Techland said on Tuesday that the next console patch will add an option on the player's death screen enabling them to respawn in the mission area. The workaround, which was also offered to PC players prior to today's fix, only works in single-player mode.
Techland released the first free Dying Light 2 DLC on Monday. The Authority Pack DLC includes a gear set being made available in three parts, the last of which will be a new weapon.