Sony patents DualShock controller with extra rear buttons
The PlayStation button is also removed from the front of the pad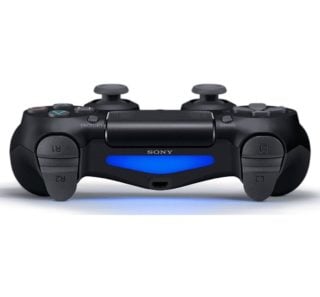 A Sony Interactive Entertainment patent has revealed images of a new DualShock controller with additional buttons.
Filed in June 2019 and approved and included in the World Intellectual Property Organization database in December, the utility patent (via LetsGoDigital) includes images showing a DualShock controller with extra rear buttons and no PlayStation button on the front.
There are two additional buttons on the back left of the controller and two on the back right, all said to be easily accessible with the user's middle fingers.
UPDATE 07/04: Sony has officially unveiled PS5's DualSense controller, which it calls "a radical departure" from its previous DualShock pads.
ORIGINAL STORY CONTINUES:
Each side features one large movable button that's positioning can be adjusted to extend the length of the grip portion, and one small button featuring a pressure sensor.
PlayStation is set to release a new DualShock 4 peripheral, the Back Button Attachment, on January 23.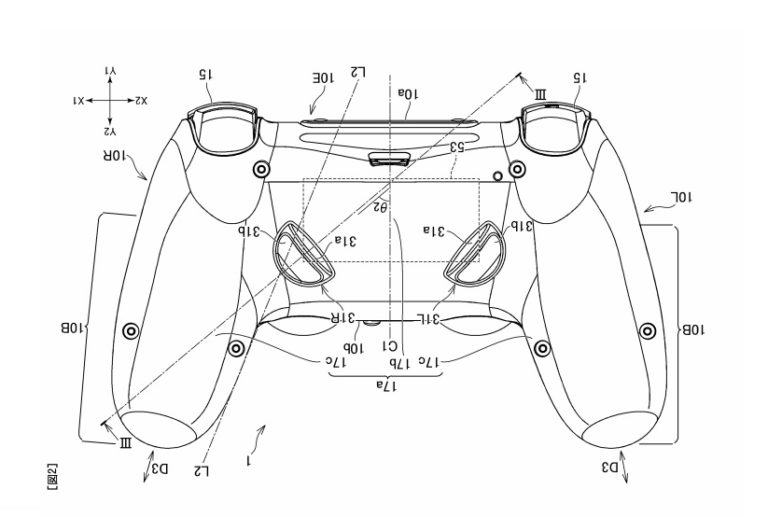 It adds two programmable back buttons, which Sony says will give competitive players more flexibility and higher response times, and includes an OLED screen which players can use to map up to 16 different button actions.
New images claiming to show a PlayStation 5 controller prototype and dev kit were published in early January.
The images, which purportedly originate from a game publisher employee's Facebook page, claim to show the PS5 dev kit – which has been leaked a number of times already – and provide a better look at the chunkier controller design potentially set to ship with the final console.
The designs of development kit consoles typically have no resemblance to their final retail box. However, prototype controllers generally do offer an indication of what the final gamepad will look like.
The controller seen in the images matches a recent PS5 controller patent and a description of the PS5's prototype pad in a Wired article.
The prototype PS5 controller sent to developers has been described as "an unlabelled matte-black doohickey" that looks very similar to PS4's DualShock 4, but Sony has confirmed some significant additions.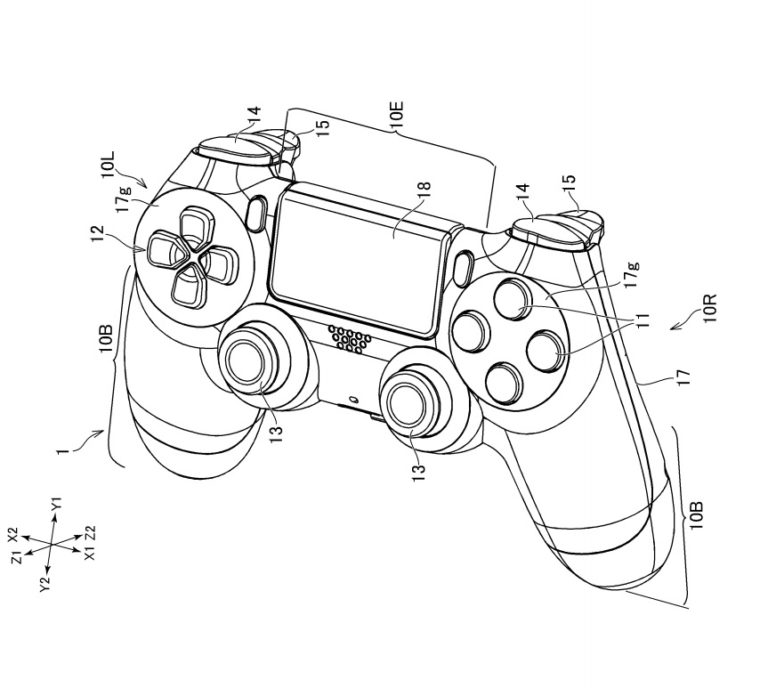 One major improvement to PS5's controller is "adaptive triggers," which Sony says can offer varying levels of resistance to make game mechanics such as shooting a bow and arrow—the tension increasing as you pull the arrow back—feel more realistic.
The PS5 controller also includes haptic feedback, with highly programmable voice-coil actuators located in the left and right grips of the pad.
Sony revealed the PS5 logo at CES on Monday. The console's scheduled to launch holiday 2020.