New David Wise Yooka-Laylee music sample released
Rare veteran contributing to the upcoming sequel's soundtrack
Playtonic Games has released a sample of one of the tracks composed by Rare veteran David Wise for Yooka-Laylee and the Impossible Lair.
Wise is best known for creating music for the Donkey Kong Country series of games, including the most recent entry from Retro Studios, Tropical Freeze.
He is one of four composers working on Yooka-Laylee and the Impossible Lair. Fellow Rare veteran Grant Kirkhope (Banjo-Kazooie, Viva Pinata) is also contributing, while Playtonic's in-house audio team of Dan Murdoch and Matt Griffin are also contributing music.
As part of a feature on the game's soundtrack, Wise told Nintendo Life he's composed about ten tracks for the title, including Mechanical Melody, which you can listen to in the video above.
There are two versions of each level in Yooka-Laylee and the Impossible Lair, and Playtonic said it has created unique pieces of music for each new landscape.
"Originally, we were thinking that the level 'State Change' would be just a new way to play that level. And as the game went on, we realised that's not good enough," Murdoch explained.
"It's going to effectively be an entirely different new level, where there might be a different time of day, or might be an entire course which is completely different, depending on the level.
"The interesting link is that you're in the same place, but you're not doing the same things," he continued. "You're not on the same path necessarily, and you're not doing the same gameplay. The atmosphere may be completely different. So, of course, we needed a new tune."
Griffin added: "From a composing standpoint, this a new level. We did do a few tunes where we used a state change to inform how we could flip the piece and use similar melodies, but a lot of the time it seemed like unnecessarily restricting yourself when the level was so, so different."
The follow-up to Playtonic's debut release, 2017's Yooka-Laylee, Impossible Lair is billed as a "platforming adventure hybrid".
It's set to be published by Team17 on Nintendo Switch, Xbox One, PlayStation 4 and PC in 2019.
Related Products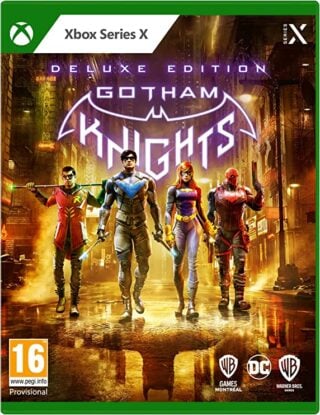 Gotham Knights - Deluxe Edition (Xbox Series X|S)
Other Products
Some external links on this page are affiliate links, if you click on our affiliate links and make a purchase we might receive a commission.